London RIB Remembers
Published by Thames Rockets 3977 days ago
Poppies are springing up across London town in the wake of this Sunday's Remembrance day, so today we would like to share our support for this hugely important cause.
The London RIB team have all rushed out and bought up as many poppies as they could lay their hands on so we are very prepared for this weekend's service. To show our support we have even pledged to donate £1 to the Poppy Appeal for every new 'like' our Facebook page receives on Remembrance Sunday. But we've been surprised by the number of people who aren't familiar with the famous poppy emblem, and what those little paper flowers really mean to us.
So, to those who are unfamiliar with remembrance day and poppies, here's a bit of history for you. Remembrance Sunday (11th November) is dedicated to remembering members of the armed forces who have lost their lives in the line of duty. The day was chosen as 11 November to recall the end of hostilities of World War I, on that date in 1918.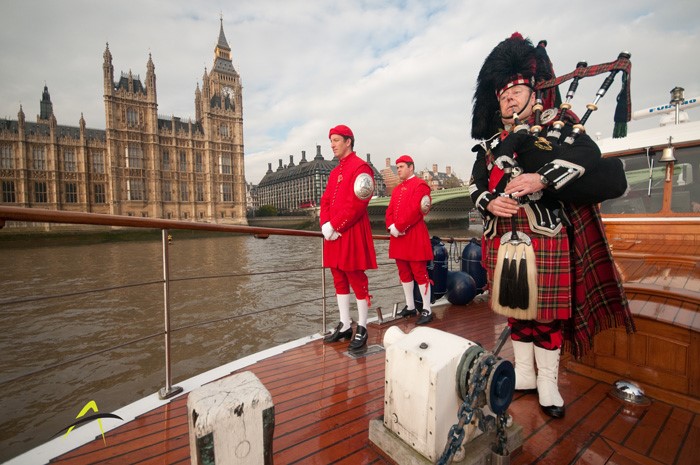 The hostilities famously ended at the 11th hour of the 11th day of the 11th month, and the day was specifically dedicated to remembrance by King George V.
The poppy has been put down to the famous war poem 'In Flanders Fields'. Poppies bloomed across some of the most horrific battlefields of Flanders in World I, with their bright red colour creating an emblem for the blood spilled during battles. The poppy has been used as an emblem of remembrance ever since, and are now used to raise funds for the poppy appeal in support of the British Legion. All money from donations and the sale of poppies goes towards supporting the Armed Forces. Remembrance Sunday is traditionally observed with the laying of wreaths by representatives of the crown, the armed forces, local civic leaders and organisations. The service begins and ends with the firing of a cannon, and a two minutes silence is incorporated into church services.
So wear your poppies with pride this Sunday. We will remember them.
Like this blog?
You'll love these trips!