London RIB Goes On Holiday...
Published by Thames Rockets 3953 days ago
In these wet and windy times we often find our minds wandering to sunnier climbs, to countries where the national dress is not a raincoat and drinks are to be enjoyed in the sun, not clung to for dear life as we attempt to turn them into makeshift hand warmers. What London RIB Voyages truly needs, then, is a holiday, but any old beach break won't do for us. When London RIB Voyages journeys to warmer climbs we do not forget what truly matters, what is dearest to our Thames voyaging, adventure loving hearts... the water!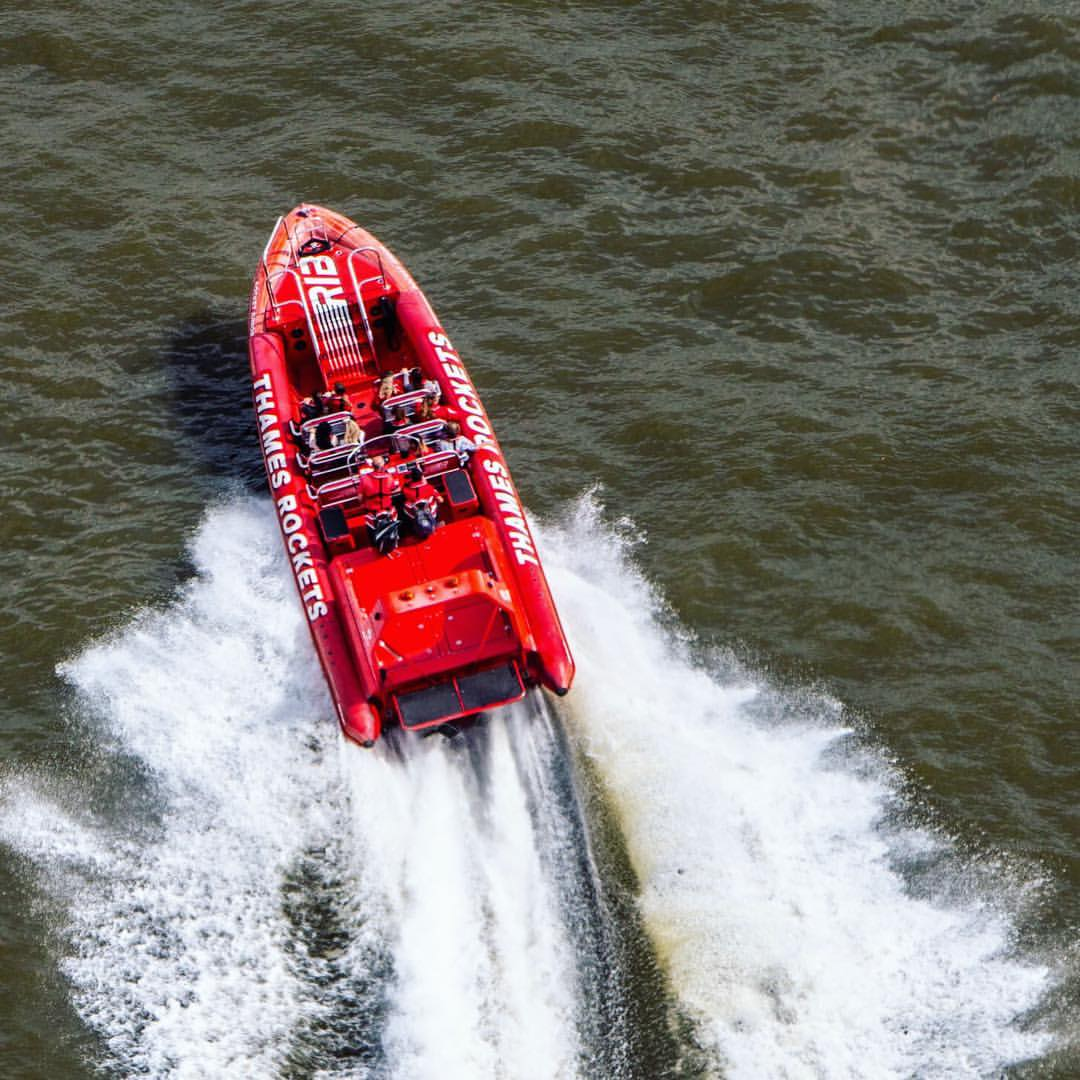 Our top five holiday destinations are those that can be enjoyed from the water, as London can on board London RIB Voyages. We love nothing better than exploring cities from this unique vantage point, gazing across scenery and admiring landmarks as we enjoy the thrill of speeding along at 35 knots. We think it just looks better that way... These are our top destinations for holidaying, London RIB Voyages style:  
Amsterdam
The capital of the Netherlands is a popular city break destination, but many may not know that it takes its name from its origin, a dam in the river Amstel. Once one of the most important trade ports in the world, Amsterdam is now a thriving City which has been ranked 13th globally for quality of living. The city has been called the 'Venice of the North' as over one hundred kilometres of canals are contained within its boundaries.
Singapore
Singapore's rich ethnic, cultural and historical heritage make this the perfect destination for the curious traveller. The sights of this small island can be enjoyed from the water, and are particularly impressive at night when the City truly lights up. When it comes to dinner this is the perfect place for the foodies amongst us too. Singapore is a true melting pot with different cuisines creating a dizzying variety of dining experiences.
Venice
Of course we couldn't forget Venice, the 'Floating City'. Venice stands on a group of 118 small islands separated by canals and linked by bridges, making it the ultimate City to explore by water. This stunning destination is renowned for its beauty, architecture and artworks. It's one of the most important tourist destinations in the world, and one of the most breathtaking when explored by gondola!
Saint Petersburg
Saint Petersburg is the cultural capital of Russia, and is often described as the most Westernised. The city is served by a huge range of seaports in the Neva Bay of the Gulf of Finland, Baltic Sea the river port higher up the Neva, and tens of smaller passenger stations on both banks of the Neva river. We recommend checking out the scenery from the sea, wrap up warm though!
Lahore, Pakistan
The capital of Pakistan is another city which is best explored via its extensive canal network. Lahore is the main cultural centre of Punjab and Pakistan and an important economic, political, transportation, entertainment, and educational hub. Lahore is renowned for its beauty and is often described as the "Mughal City of Gardens" as the presence of gardens in and around the city dates back to the Mughal period.
So there you have it, travel tips London RIB Voyages style. Now all we have to do is pack our bags!
Like this blog?
You'll love these trips!