The Best Halloween 2023 Events in London
Published by Maisie Walker 7 days ago
Halloween is right around the corner, and the city is gearing up for a ghoulishly good time. Whether you're a London local looking for new eerie escapades or a visitor seeking spine-tingling experiences, London has a bewitching array of activities to offer this Halloween 2023 season! 
From haunted house tours to creepy club nights, London certainly does have it all, but what better way to celebrate the spooky season than by embarking on a swashbuckling adventure along the iconic river Thames?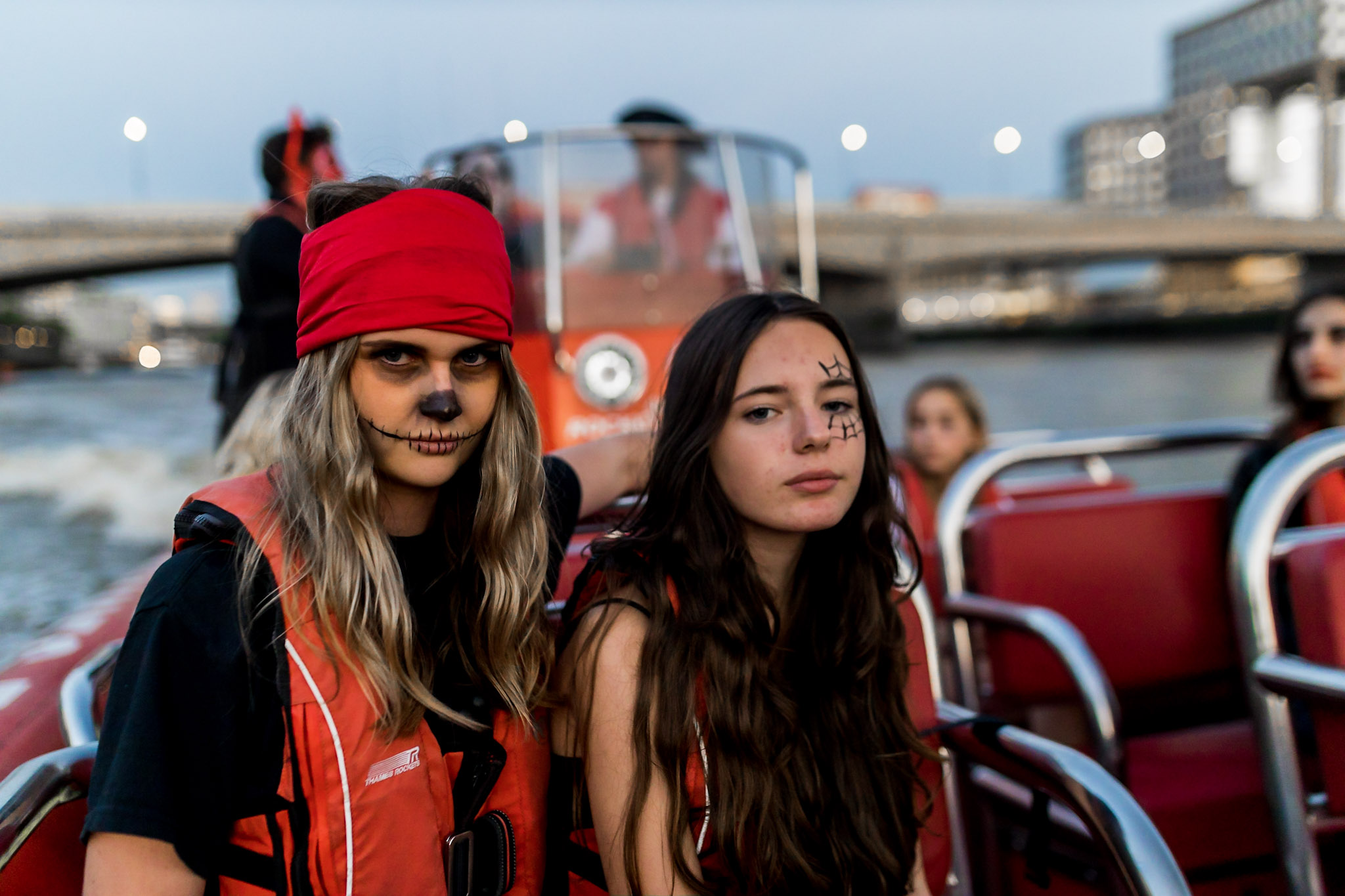 When is Halloween 2023? 
Halloween is on the 31st October 2023 and falls on a Wednesday. 
So, if you're looking for Things to do in London this Halloween 2023 or just want to find out what goes on during halloween in London, then get ready to dive in headfirst as we share with you the one that tops them all… A spooky ONE NIGHT ONLY speedboat spectacular with Thames Rockets!
From the thrilling ride to the spooktacular ambiance, this one night only London Halloween 2023 event promises a pirate themed experience you will certainly never forget.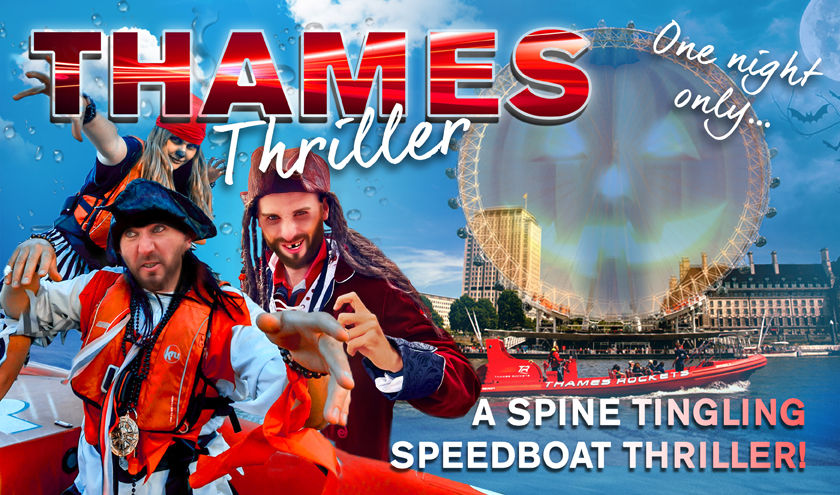 DATE: Saturday 28th October 2023 
TICKET PRICE: £54.95 per adult and £49.95 per child 
LOCATION: Thames Rockets, The London Eye Pier, Boarding Gate 1 
Find out more: 
Ahoy, mateys! It's time for a spooky pirate London speedboat BLAST! 
As the nights begin to draw in, and the full moon creeps into view. it's time to wrap up warm as we enter 'spooky season' full speed ahead! Watch the Thames transform into a mysterious, eerie waterway, setting the stage for a night of Halloween fun just for you. 
This year Thames Rockets are pulling out all the stops to bring you the best one night only, hair-raising London Halloween 2023 speedboat special - guaranteed to send a shiver down your spine…
Tiptoe on board our 'ghost ship' and prepare for a scare as you embark on London's #1 Halloween event like no other. 
Head down to the London Eye Pier and get ready to begin your haunted horror trail… but will there be a TRICK or a TREAT in store? 
Join in on the fun and embrace the pirate spirit by donning your own costumes! Grab your motley crew and get them all involved - from little buccaneers to seasoned swashbucklers, go all out with your pirate attire and blast spooky season to new heights!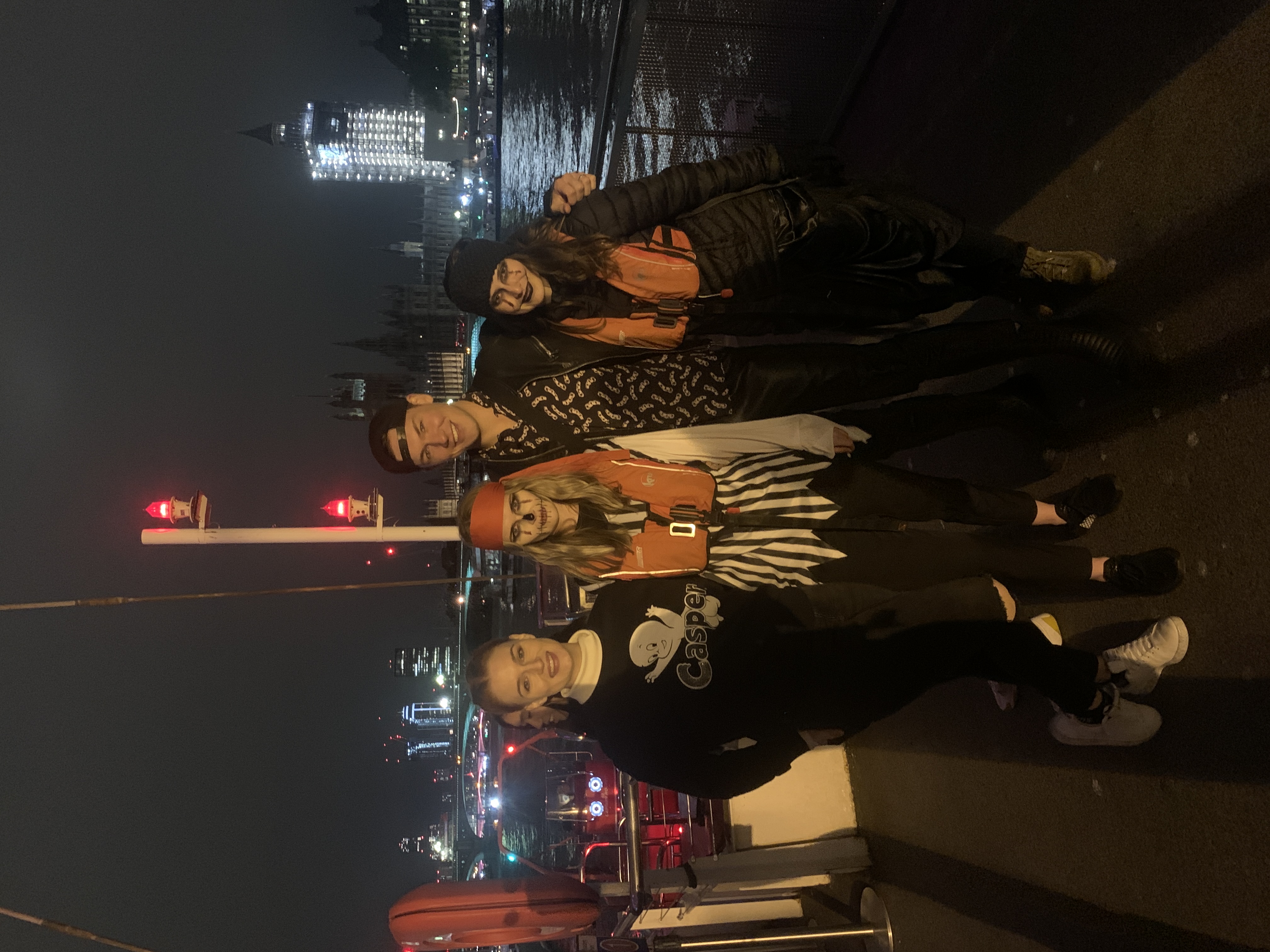 Gather your gang and get involved in some seasonal silliness whilst your 'gruesome guide' tells some of London's creepiest and spookiest stories. Immerse yourself in the haunting ambiance and listen out for tales of pirate legends and ghostly encounters that are said to have occurred along the river's historic waters. Cruise past some of London's most spine-chilling landmarks and get ready for some spooky sightings - did you know that the Tower of London is one of the most haunted places in the city? 
Pass under the shadow of Tower Bridge and marvel at it's iconic gothic architecture. Listen out for the stories of the prisoners who met their end there - the perfect backdrop for a London Halloween 2023 adventure. 
Once the sights are out of view, it's time for the real 'fright'. Make a daring escape from the ghostly pirate ships and hold on tight as your 'spooky skipper' revs up your Rocket to a hair raising 35mph - but remember, the trick isn't over yet... 
Feel the chill in the air as you whoosh through the docklands whilst listening to a monster mash up of heart-pounding Halloween hits. We want to hear the best witches cackles and the scariest screams as you twist and turn past the eerie London skyline.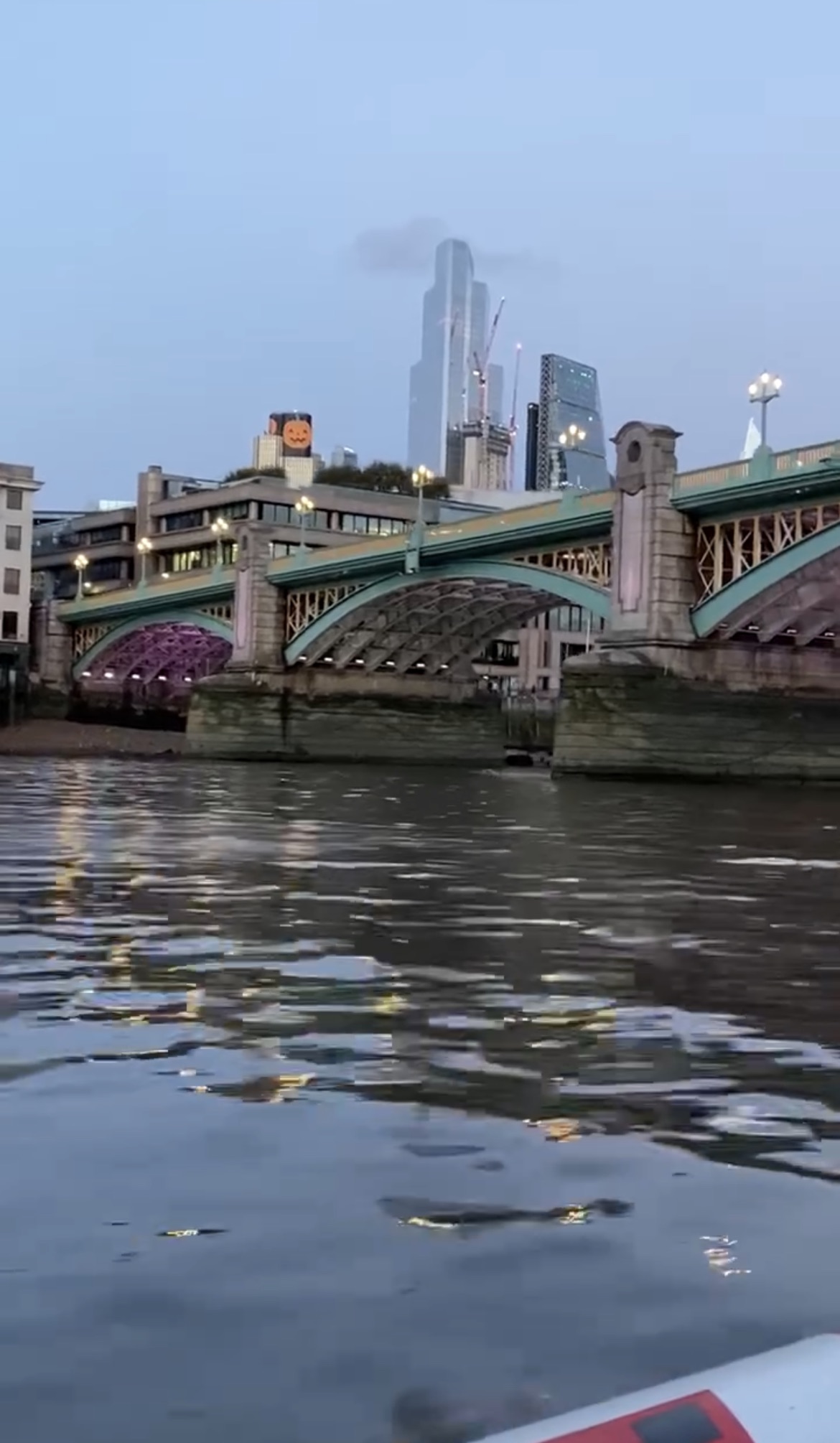 Once back at Tower Bridge, marvel at London's most iconic sights from the famous river Thames - you may even see one of the ghost ships making its way across the river! As you make your way back you can take a deep breath and settle those nerves with some special on board 'grog'.
Are you prepared to be scared this Halloween?
The Thames Rockets Halloween 2023 'Thames Thriller' experience is the ultimate Halloween adventure for thrill-seekers, history buffs and anyone looking to embark on a spine-tingling journey through London's haunted past. From the moment you step onto the red rocket ghost ship, to the heart finding speed ride across the Thames, this experience is an unforgettable blend of immersive storytelling, history and pure adrenaline. 
If you're ready to set sail into the unknown, encounter ghostly pirates, and experience Halloween like never before, then the Thames Rockets Halloween 2023 'Thames Thriller' experience is the perfect thing for you! So, gather your motley crew, embrace your inner pirate, and get ready for a swashbuckling adventure on the dark waters of the river Thames. Arrrr matey, it's a Halloween you won't soon forget! 
What other experiences do Thames Rockets do on Saturday 28th October 2023? 
Not only do we have an incredible London Halloween 2023 experience, we also have a range of other amazing experiences to take your London sightseeing to new heights. Check out our other experiences below: 
The Ultimate London Adventure: The One That Started It All!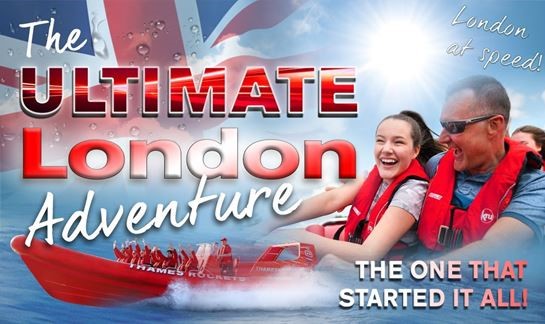 This is our all round, family friendly and most popular 50 minute experience departing from the London Eye. If you set sail on this trip, you can expect 50 minutes of part-guided, part-speed adventure heading all the way out from the London Eye to Canary Wharf and back! 
Break The Barrier: The ALL SPEED Trip For Daredevils (recommended 10+)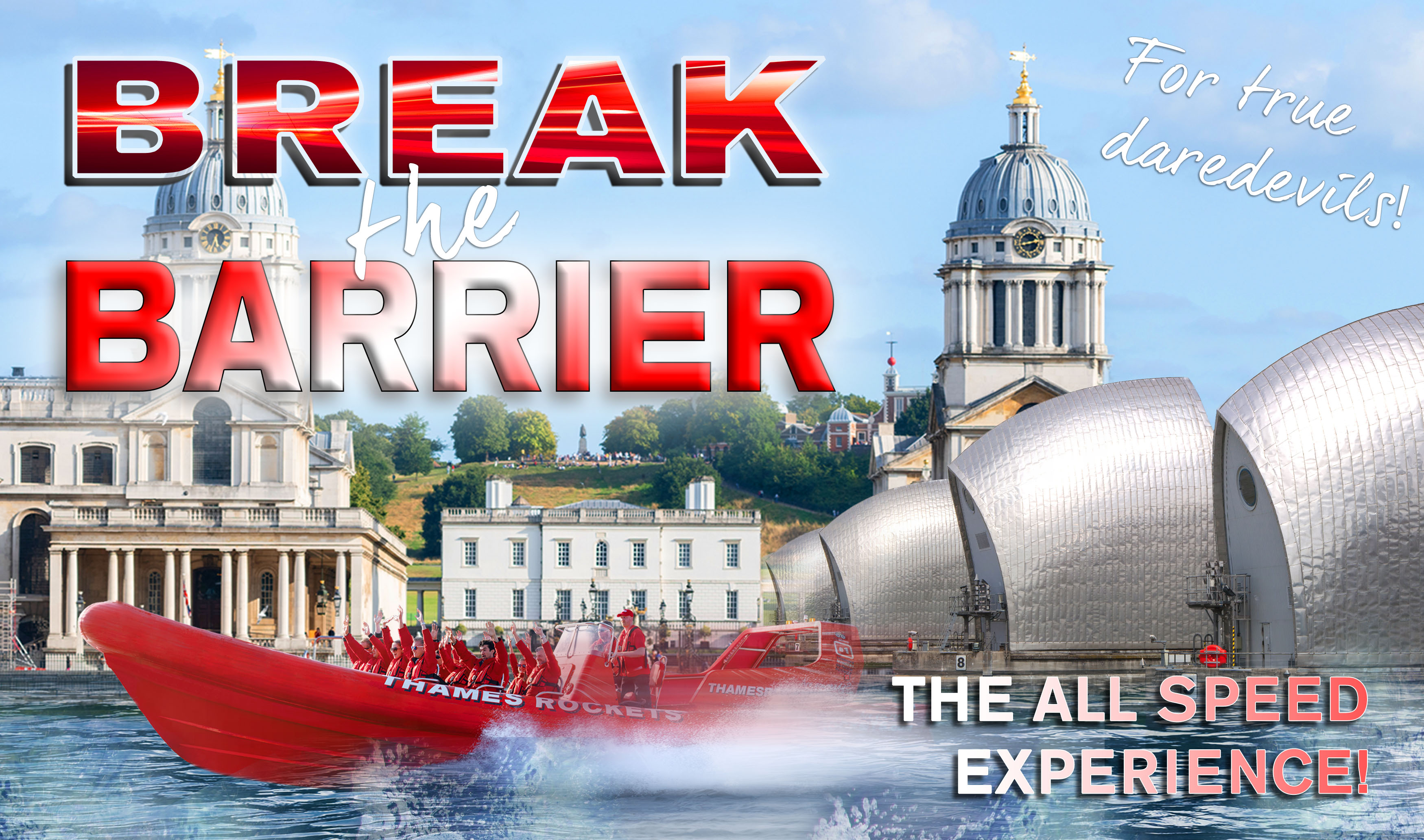 Looking for a little more 'thrill' and a little less 'sightseeing'? Why not join us for our Break The Barrier experience where you can expect 45 minutes of nothing but SPEEEED! Departing from Bankside Pier, (just outside Shakespeares Globe) all the way to the Thames Barrier and back, this experience is perfect for those aged 10+ looking for a full 45 minute speedy experience. 
Thames Barrier Explorer's Voyage: The Premium 'All- Rounder' Experience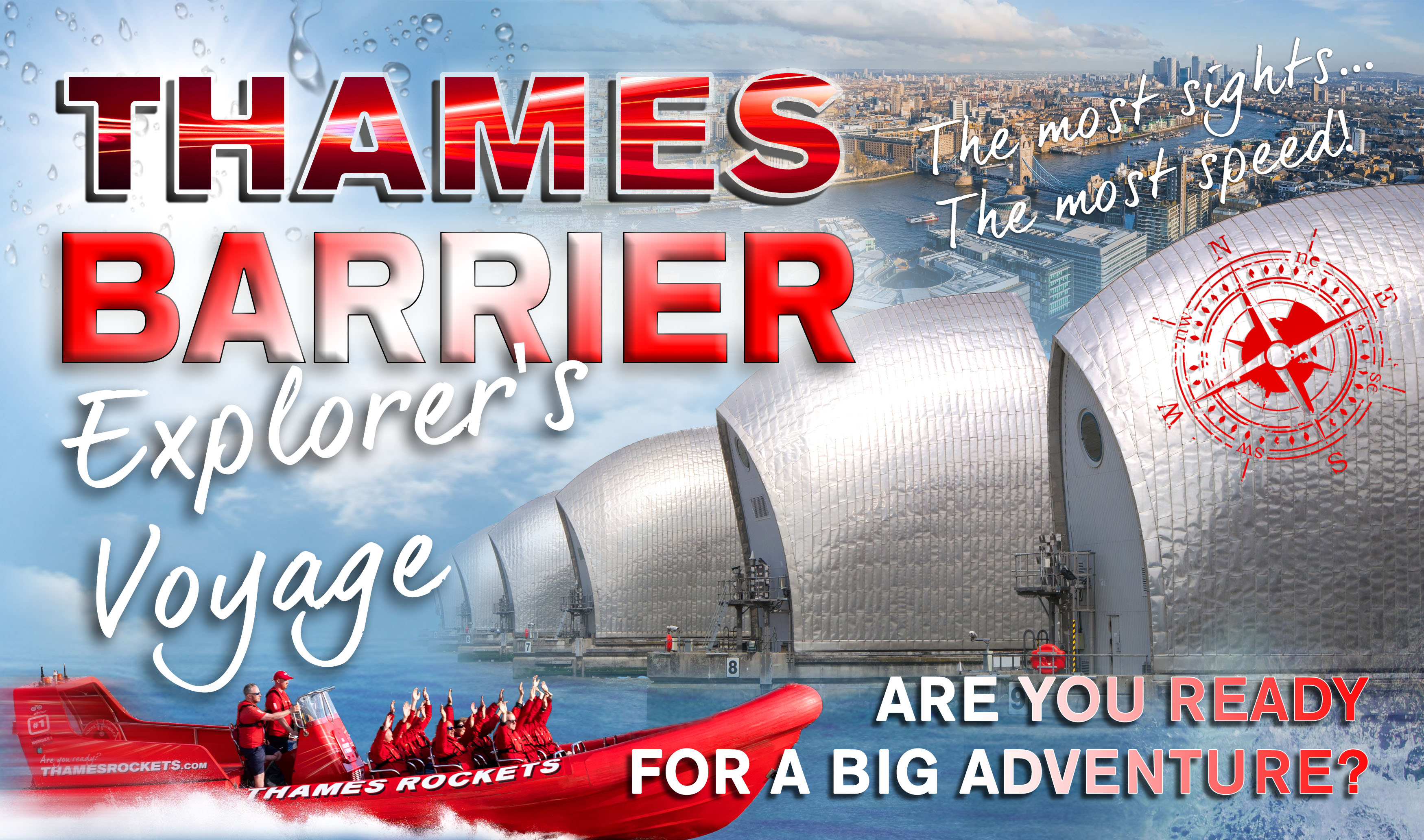 Like Our Ultimate London Adventure AND our Break The Barrier experience? Why not combine the two? Join us for an incredible 80 minutes full of ALL the sights, ALL the speeds and an amazing guided tour hosted by professional actors/comedians. Make your way from the London Eye Pier all the way down to the Thames Barrier and back during this premium 80 minute experience. 
Like this blog?
You'll love these trips!