London Days Out Offers
Published by Mike Cole 978 days ago
On a crisp, clear spring morning in April 2006 the Thames woke up to begin another day wowing guests with the sights and sounds of the most famous waterway in the world.
There was a new sound this morning though. Aside from the usual 'chug chug' from the regular passenger cruise boats and the occasional mechanical click of fancy cameras something was revving up in the shadow of the London Eye. Something different…
Our first eager passengers arrived at the London Eye pier. They'd been told to expect something unusual, but not quite what. Educated guesswork and theories were being proposed as lifejackets were fitted. Perhaps a themed tour on one of the larger boats or, even better, perhaps a free lunch! Now that would be exciting for the Thames, wouldn't it?
The new noise was getting louder. A strong, throaty gurgle of something approaching. One of the passengers suddenly pointed, "look!". They all turned and to their joy witnessed the first ever Thames speedboat berth, gates opened, crew ready and raring to go.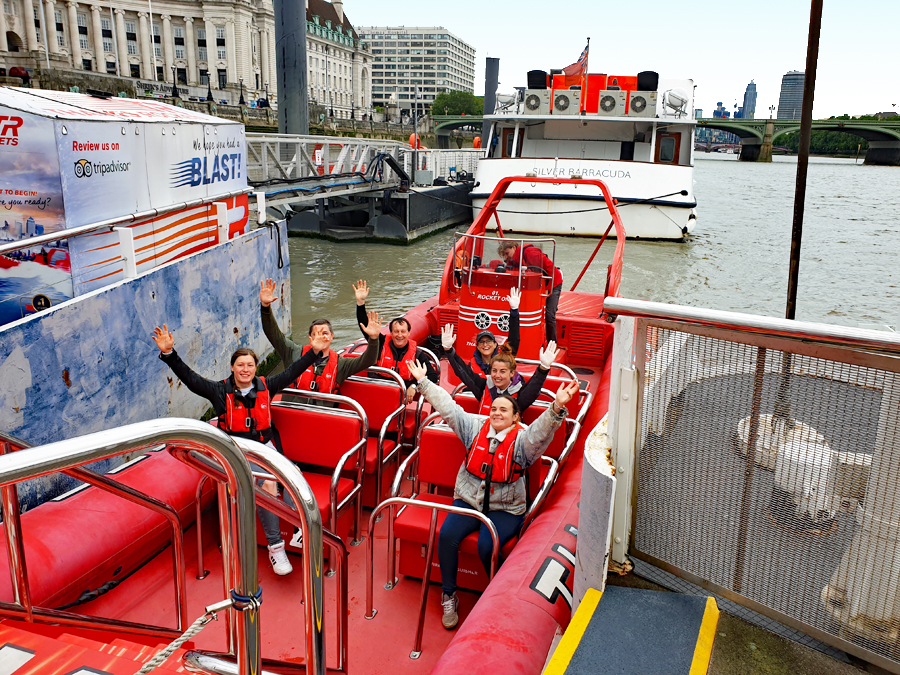 Boarded, seated, hands tightly gripped, the first ever London speedboat sightseeing experience launched, paving the way for next fifteen years of adventure. The Ultimate London Adventure soon proved to have a winning formula, with hand-picked guides straight from the performer circuit, experienced skippers who love the city of London, and state of the art speedboats providing a rollercoaster on the water - all wrapped up in a slick 50 minutes.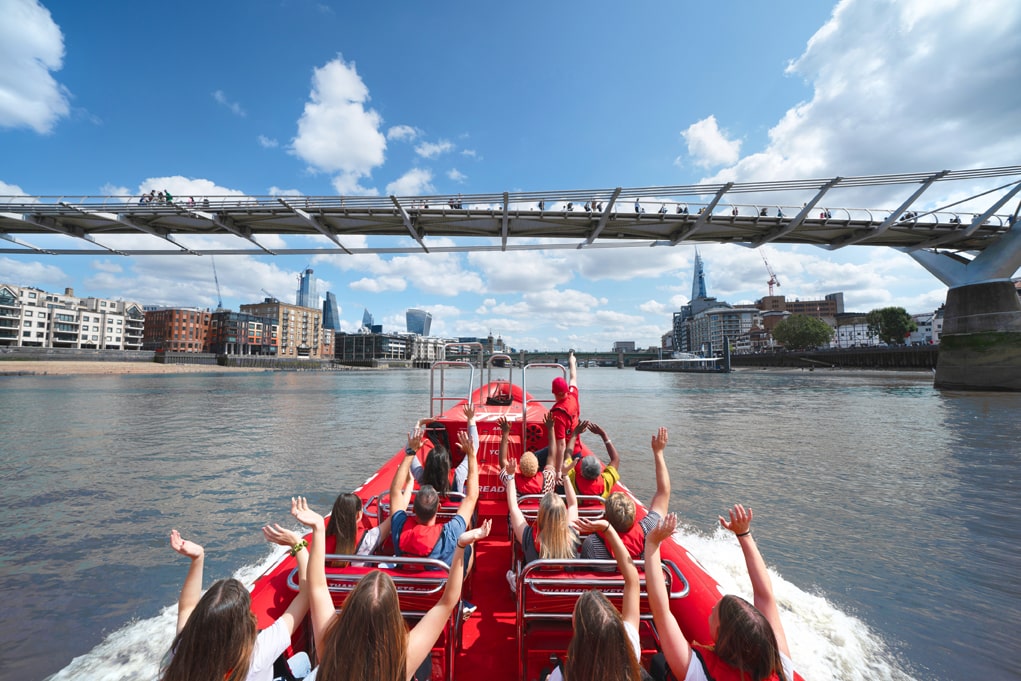 To celebrate this truly unique adventure (and quite frankly because we'll take any excuse to celebrate right now), you can take this flagship adventure for HALF PRICE in our January Sale. Not only that, but we've gone ahead and extended all vouchers for two years so you can travel when the time is right for you. Come and see what all the fuss is about, and how the Ultimate London Adventure has propelled Thames Rockets to the #1 outdoor attraction in London on TripAdvisor for ten consecutive years.
There is light at the end of the tunnel, and your Rocket is waiting for you…