Introducing London RIB Voyages
Published by Thames Rockets 4214 days ago
We know the feeling... you've arrived in a new city, you're eager to look around. You want to know its secrets, where to go, what to do. You don't want to do the standard tours, though. Who wants to ride around on a bus all day? You want to do something a little more unusual... Well that's where London RIB Voyages comes in. Our tours are the perfect to way to do London sightseeing a little differently, and a little faster too... at up to 35 knots, to be precise. Our Thames tours offer the ultimate London sightseeing experience. We don't like to boast but we're the original, fastest and most exciting way to see London - and we'll even make you laugh too! To ensure you get the most out of your trip we of course have tour guides on board, but there'll be no dull history lectures here. That wouldn't be London RIB Voyages style. Instead we've employed the help of London's finest comedians to ensure you're laughing your way up the Thames as you see London's sights from the water.
London RIB Voyages are suitable for all ages, and make an ideal day trip for families, friends and couples. We even cater for stag and hen dos and corporate groups. Our range of tours offers something for everyone, from the essential 2012 experience to the ultimate London adventure. The tours are child friendly, and we've found kids seem to enjoy sight seeing a lot more on board our boats... Our tours depart hourly from the London Eye, 7 days a week. If you want to see what all the fuss is about click here to book an adventure with us. We look forward to welcoming you on board! GO FURTHER, GO FASTER AND SEE MORE WITH LONDON RIB VOYAGES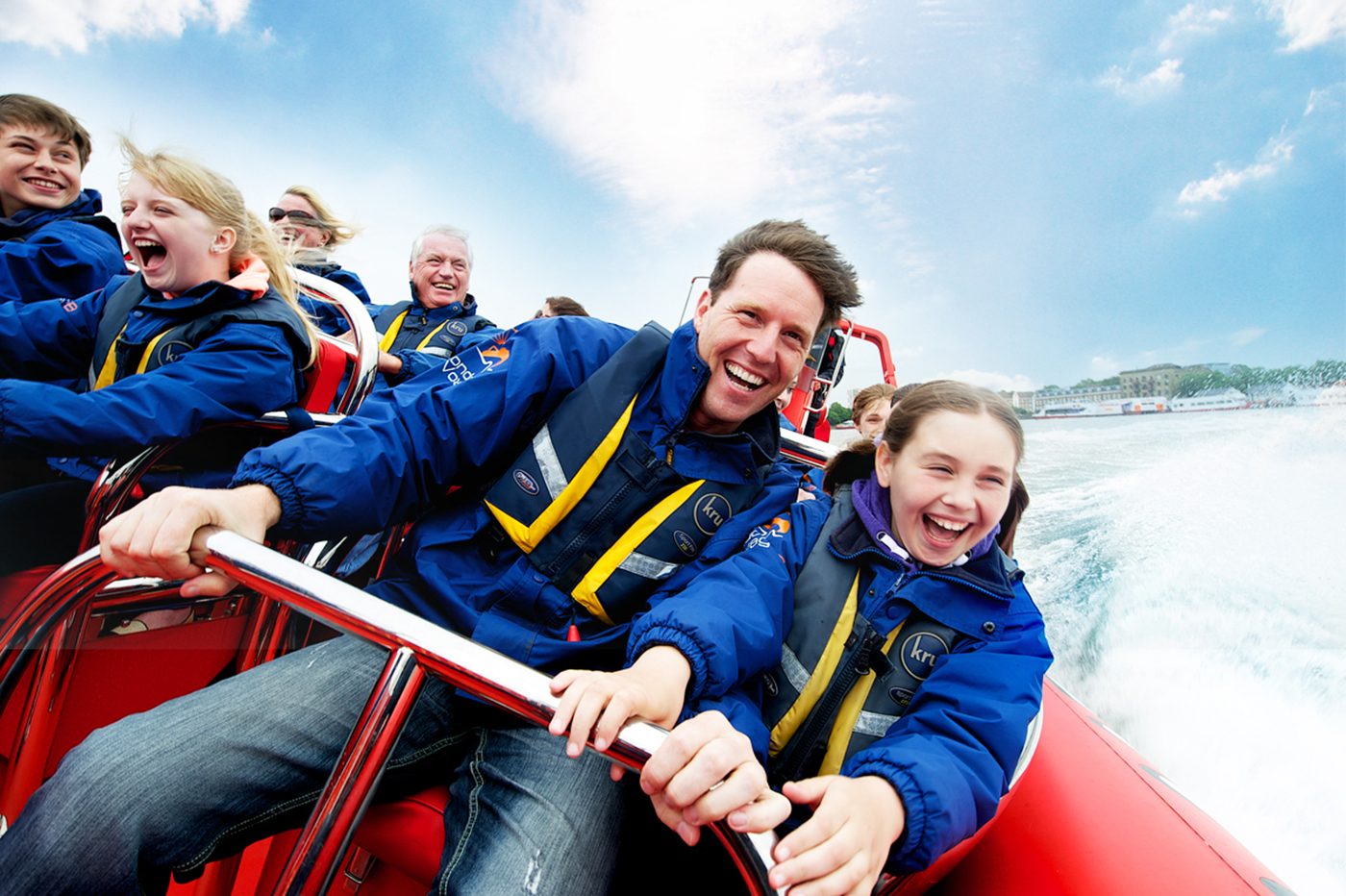 Like this blog?
You'll love these trips!