Filming On Board London RIB Voyages
Published by Thames Rockets 3983 days ago
As the largest and fastest fleet of speedboats on the Thames London RIB Voyages are often chosen by those looking to film London from a unique vantage point. Our little orange boats have facilitated many a glamorous production in their time, zooming up and down the river to catch all the action of the capital. Leo from The Streets Performing 24 Gigs in 24 Hours with London RIB Voyages As experts in the Thames speedboat field we are experienced in how filming works, meaning we're more than able (and willing) to assist those who wish to film London in this one-of-a-kind way.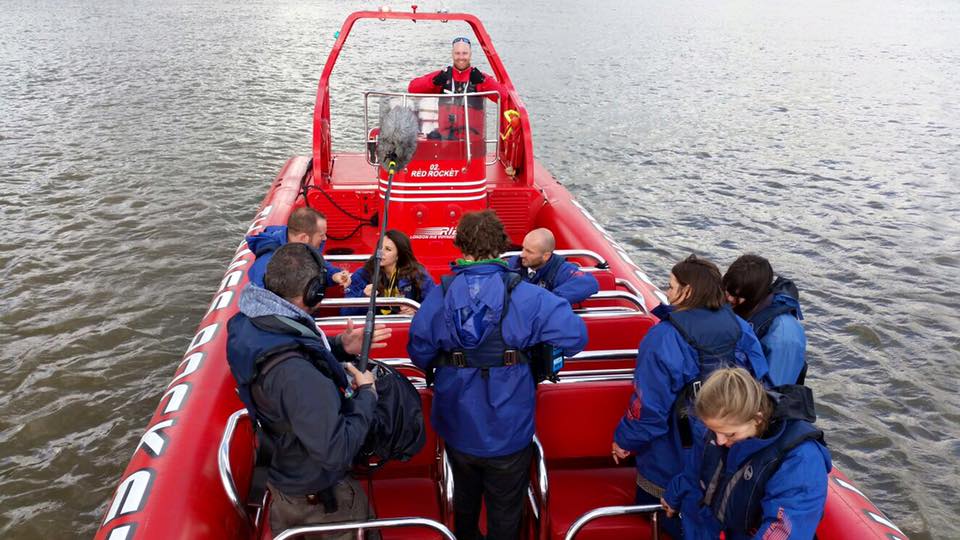 Ben Fogle Kayaks down The Thames to Show Off London's Best Public Transport[/caption] Recent years have seen us successfully aid in photo shoots and filming jobs large and small. We've been honoured to host TV presenters, journalists and producers from all over the world. We even helped to provide the actual vessels that starred in the Thames scenes of Harry Potter, Goblet of Fire. And we all know that was the best one of the series.
So now please bear with us as we shamelessly namedrop a few of our recent filming clients. These include; Jon Snow, Robert Redford as he launched "Sundance Film Festival at the O2", Bon Jovi who launched a 42 date London tour, Leo from The Streets who climbed aboard to take part in his "24 Gigs in 24 Hours" challenge in aid of The Prince's Trust, the loveable Top Gear Cast and the cast of The Graham Norton Show (including the man himself).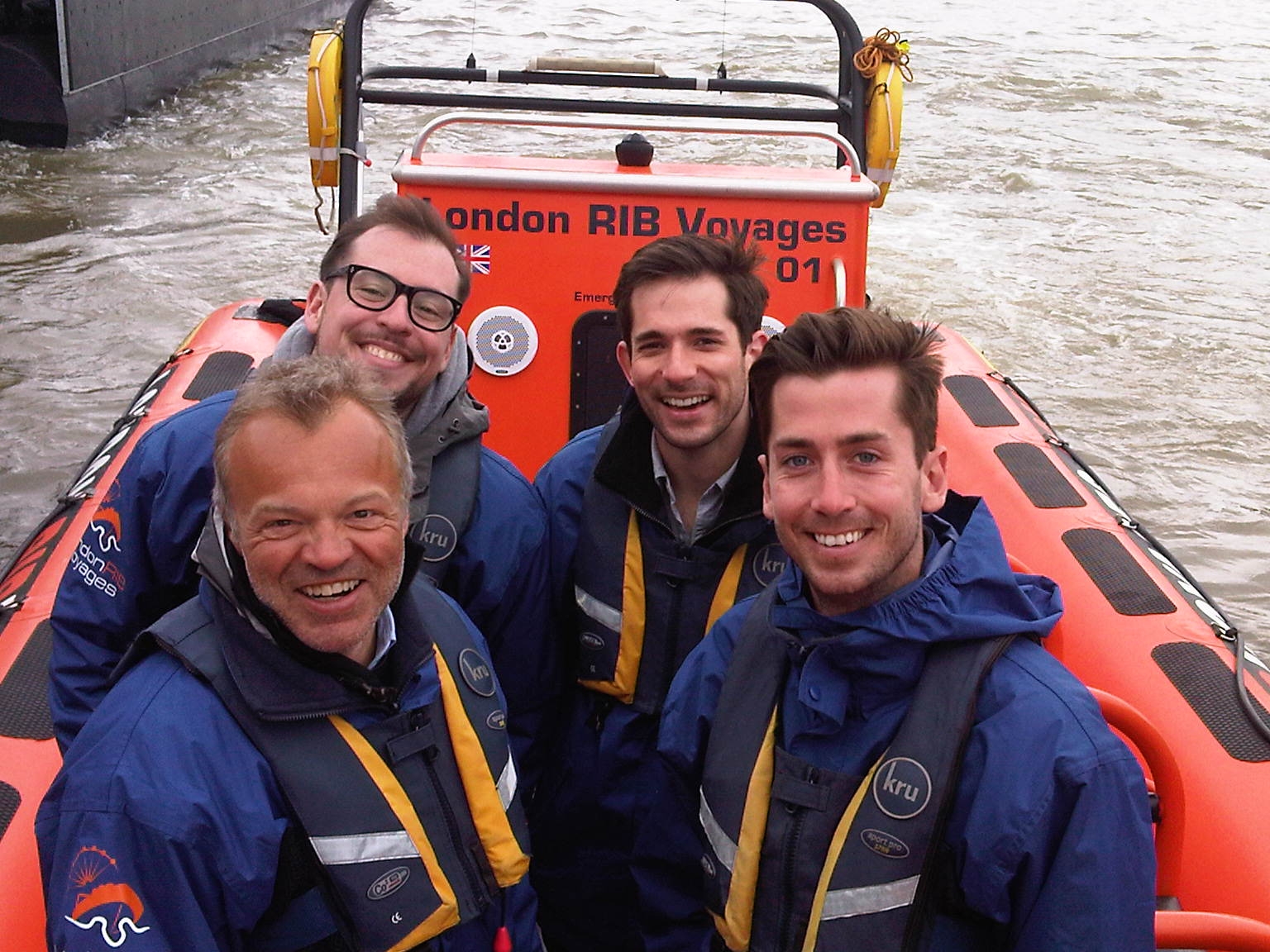 The Rolling Stones travelled with us to sound checks at the O2 and we got involved in the Olympics by assisting Ben Fogle who came onboard to present a piece on the river being the best form of transport during the games.
Filming on the Thames[/caption] But lets not forget the most recent pair of famous faces spotted on board London RIB Voyages, Jedward! Jedward spent two days with the team experiencing the life of a London RIB Voyages guide as part of a new CBBC programme 'Jedward's BIG Adventure' and we loved every second of it. You can catch the series on Monday nights on CBBC.
Jedward Experience a Day in the Life of a London RIB Voyages Guide. For more information on filming with London RIB Voyages please visit our website or contact us by email: enquiries@londonribvoyages.com, with your requirements. We'll get you up close and personal with the sites you wish to see, helping you bring your story to life!
Like this blog?
You'll love these trips!