Fall in Love with London RIB Voyages
Published by Thames Rockets 3591 days ago
Looking for a Valentine's treat that'll get a special someone's heart racing? You've found it! This Valentine's Day London RIB Voyages will be taking to the Thames to create the most romantic adrenaline-pumping experience in town - and you could be joining us!
The love story starts at sunset, when we'll depart from the iconic London Eye pier at 17.00. As we soar along the river towards Canary Wharf you and your better half will be treated to dazzling views of the capital by day... but just you wait until the sun sets.   On the way back, spectacular views of the sun setting over the capital will set the scene as you cosy up onboard. This magical sight really is something special - particularly when the city starts to light up for the night. And don't worry about any extra traffic on the Thames - the only speedboat operator allowed on the river after dark is yours truly!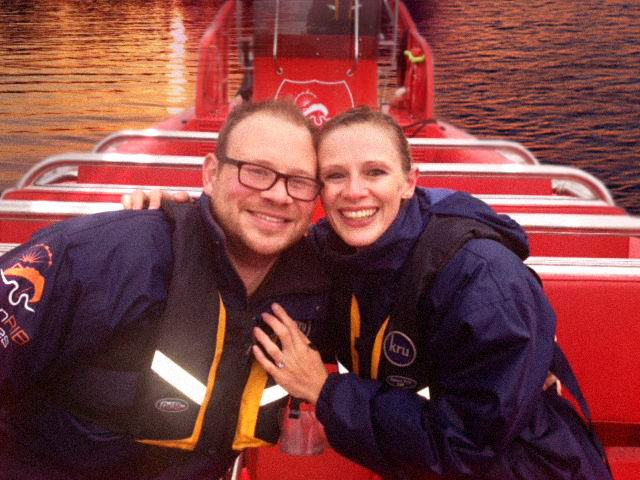 If you want to get really amorous why not make the sights of the city the backdrop to a proposal? Our unique trips have hosted many an engagement in their time, with a fair few brave gentlemen surprising their lovely ladies as they enjoyed the sights of the capital from the water. Click here to read about a certain engagement which had the London RIB team in floods of tears! Yes, we're a soppy bunch!
Our Valentine's trips are the perfect way to surprise your loved one with something totally unique, and absolutely unforgettable. Forget hearts and flowers, we think there's no better way to a person's heart than an adrenaline fuelled Thames adventure!
Call 0207 928 8933 for bookings, or email bookings@londonribvoyages.com.    
Like this blog?
You'll love these trips!