Dog Friendly London Experiences
Published by Mike Cole 1092 days ago
Let's face it - we all love our loyal furry friends, and the more time we get to spend with them the better!
Whether it is a long walk in the park, adventures diving in and out of the sea at the beach or napping on a long, lazy Sunday afternoon there's no denying that our perfect pooches enrich our lives whatever the time or wherever the place.
There is one activity they may not have tried just yet…
Over the years we have welcomed some pretty excitable passengers on board, but none quite so lovable as the four legged adventurers who have 'wagged' their way to the London Eye Pier in search of the speediest of treats.
First up was little Rufus back in 2014. As part of the London and Partners campaign 'Find Rufus', Rufus the corgi took to London's streets for a truly big adventure. Visiting London's most iconic attractions including the Royal Albert Hall, the London Eye and climbing the O2, a trip on Thames Rockets was a big must for the little guy.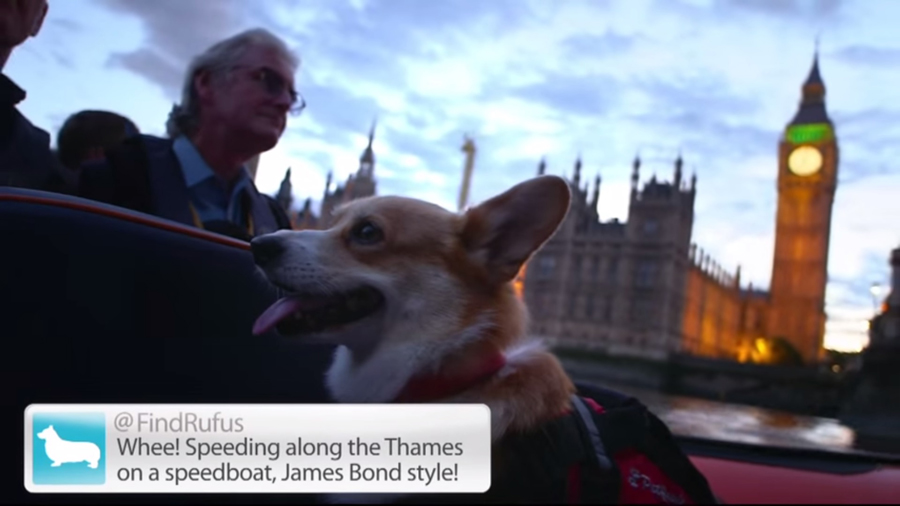 We'll never forget in 2015 when Sky approached us about a new programme hosted by Jamie Theakston which asked the simple question: Could a dog fly a plane? 
'Dogs Might Fly' followed the journey of a group of dogs who were… that's right - learning to fly! In order to simulate the movement and roll of a plane four brave pups bounded down and stepped on board for an Ultimate London Adventure to truly test their nerves.
We are happy to report that all four passed the test, moving on (with varying degrees of success) to the next round in an actual flight simulator.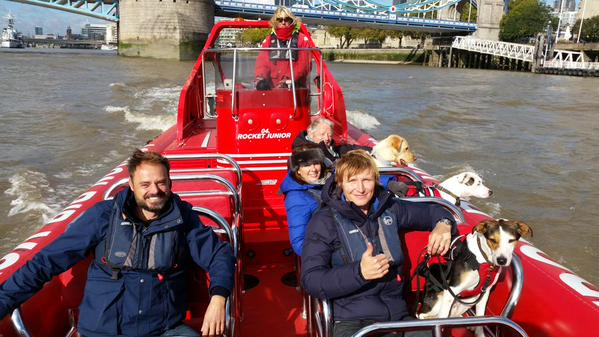 Our most recent 'powerboat pooch' was the gorgeous Ruby last Sunday. Our Thames Rockets team were ready and waiting with treats in hand as Ruby arrived for her check-in. Kitting up with her fellow passengers in her very own doggy lifejacket, she was ready to take to the waves and experience a London speedboat trip with her nearest and dearest.
We hoped she wouldn't be nervous, but it was soon clear she was very used to boats, and in fact was an absolute pro on the water.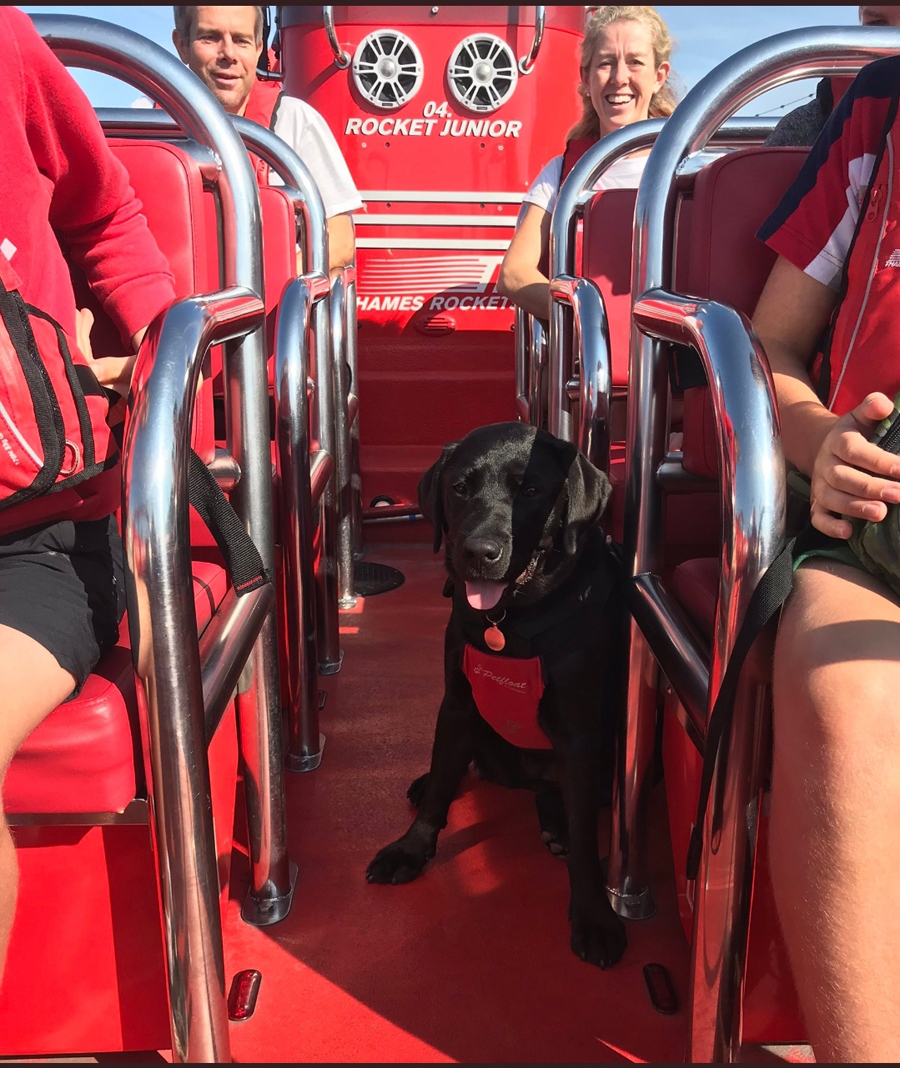 So if you have a daredevil dog who is itching to head out for a bit of adventure, or are just wondering if you can bring your furry friends along give our pet loving bookings team a call on 020 7928 8933. 
We have all the necessary safety kit and know-how to make sure you can enjoy the experience with your poochy pal exactly where they belong - right by your side.
Like this blog?
You'll love these trips!