Covid Secure London Attractions
Published by Mike Cole 1290 days ago
At Thames Rockets every year brings something a little bit different. Whether we are arranging VIP transport to major events like the 2012 Olympics, orchestrating film shoots for blockbuster movies or gearing up for the next huge James Bond event party there is rarely a dull moment behind our big red Thames Rockets door.
Nothing however could have prepared us for the challenges 2020 has presented. We, like the rest of the country and the world, have had to absorb, evaluate, rethink, redirect and ultimately relaunch in a whole new world. Can we do it? You bet we can!
Speedy by name, speedy by nature, we've been working quick smart over the last ten weeks to adapt our #1 speedboat sightseeing adventures with your safety firmly on the frontline. Here's just a few things you can expect as we prepare to relaunch in just a few weeks time…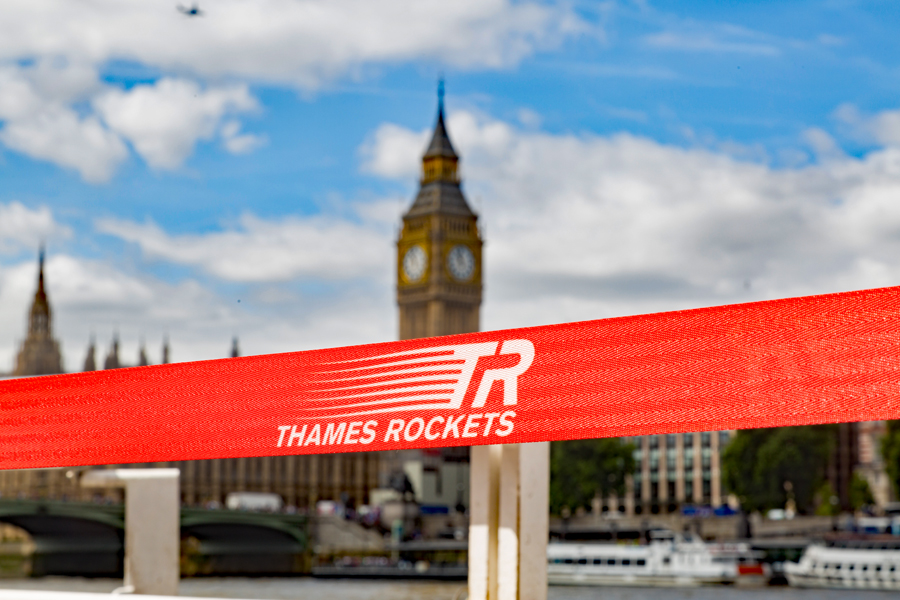 Social distancing is the buzz word of 2020, and our boarding gate at the London Eye Pier has been reimagined and redesigned to offer full reassurance and confidence for your check-in. In fact the entire pier will operate a one way policy so you can rest assured you and your loved ones will have the space to enjoy the great outdoors again.
Our lifejacket kitting up procedure will be led by our crew from a safe distance, simply follow the step by step instructions. Feel free to assist members in your own party (or let them help you!).
Never do Thames Rockets do things by halves. Our sanitiser spray has been tested and proven to kill 99.99% of bacteria, germs and virus' including Coronavirus, and every lifejacket is disinfected after each use before being collected by the next wearer.
We are proud to have state of the art foot operated hand sanitiser stations at our boarding gate. These will be available for all passengers to use before boarding our vessel. Not only that, while you are busy kitting up you'll see our skipper team carrying out enhanced cleaning on your vessel, guaranteeing safe surfaces for you and your guests.
Our charismatic crew are famous for taking your photos throughout your time on board. We more than anyone do not want this to change, so your guide will happily take photos on their own device and you can expect an email a little later in the day from our dedicated Bookings Team, ensuring you still have those magical memories on board.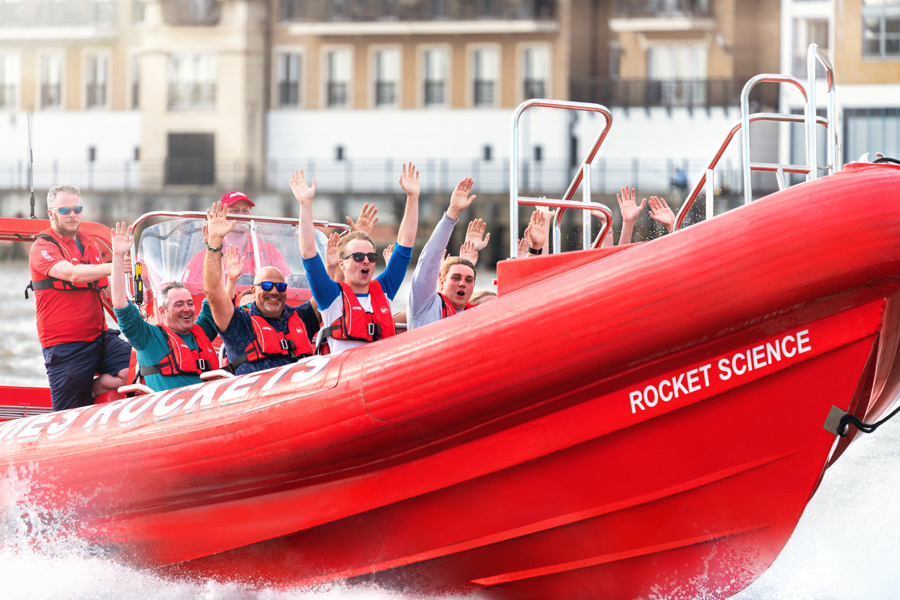 Not only that, but very soon we will be announcing a whole new experience. Be together on board your very own exclusive charter experience reserved just for you and your guests at an affordable group price. You will have a speedboat all to yourselves as you're whisked out for a breathtaking blast of fresh air fun!
These are just a few of the adaptations we are making. Thames Rockets have worked closely with one of the world's largest attractions, The London Eye, to bring the highest level of service and safety in these unprecedented times. So go ahead and bring your nearest and dearest, friends, housemates, pals or family bubble out for a truly unique adventure for truly unique times!
All you have to do is sit back and enjoy the ride.
Like this blog?
You'll love these trips!