Christmas London Activities
Published by Mike Cole 1014 days ago
It's finally here! Christmas is upon us and here at TR HQ we are well and truly 'Rocketing' around the Christmas tree.
We'd go as far as to say it is our favourite time for seasonal experiences, and this year we have pulled out all the stops! Strap yourselves in for a festive wintery wonder-ride (try saying that after a couple of sherries!).
Our classic Christmas experience is back with a glittery bang and full of all the Christmas trimmings worthy of our #1 reputation. Step aboard and get ready to ride your very own 'Santa's Sleigh'. Don our Christmas hats, crank up the festive music and get into the yuletide spirit as you dash through the beautiful skyline of London at this most special time of year.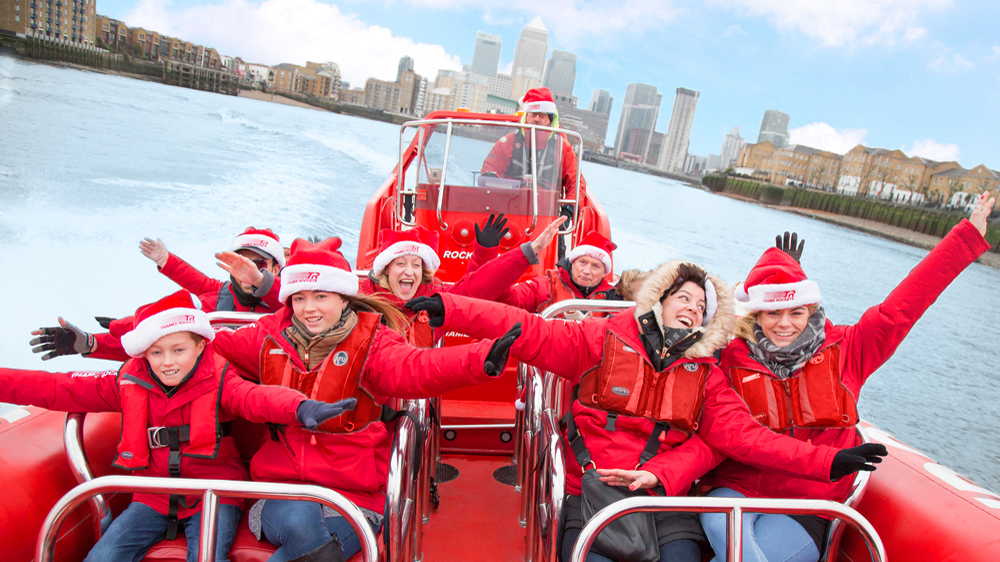 'Jingle Bell Blast - Meet Santa!'
Santa can be surprisingly hard to pin down this year, so it is lucky he is such a big fan of Thames Rockets! Every Saturday before Christmas come on down and meet the man himself. He'll be making the grandest of entrances and making sure to meet every girl and boy with a gift and photo on board. Then it is off on a Christmas adventure with one of Santa's helpers on board to guide you along the way. Oh what fun it is to ride…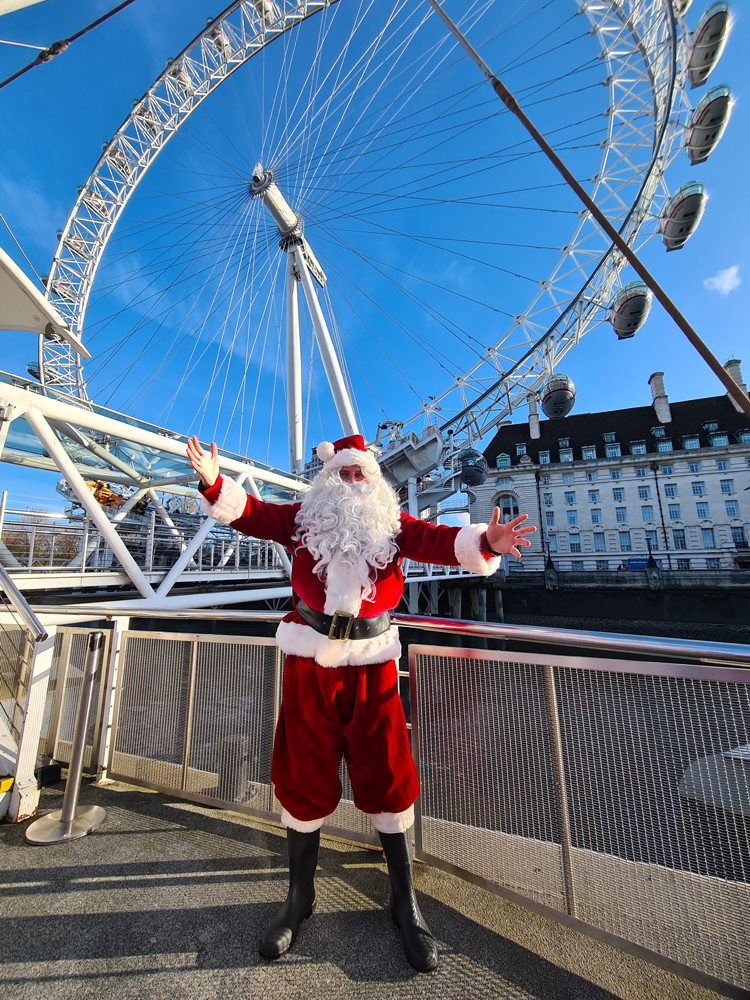 So the big day has passed, the presents have been eagerly torn open, the turkey has been gradually devoured and there's just no more room for yet another mince pie.
In our humble opinion there is only one thing that can bring any party back to life…
This Christmas turn Boxing Day upside down with a speedboat blast to really keep the festivities going! Take a Boxing Day stroll to the London Eye Pier, soak up the unique atmosphere of London at Christmas and get ready for a yuletide adventure for the whole family.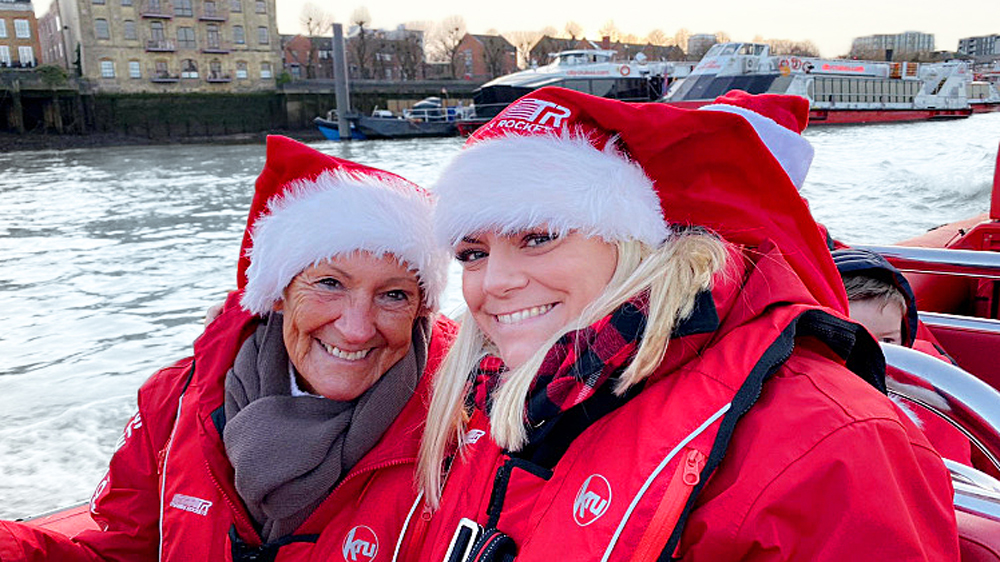 Not only that but as ever our classic 'Ultimate London Adventure' is in full swing, every hour, every day.
Family is more important now than ever. With our 'Good Time Guarantee' you'll be sure to make memories with those who matter most. Make Thames Rockets part of your Christmas tradition – it might just be the best Christmas present this year…
Like this blog?
You'll love these trips!