Celebrate Christmas with London RIB
Published by Thames Rockets 3646 days ago
There comes a point, usually around the middle of December each year, where we're sick of the sight of food, can't stomach another mince pie and no longer get excited about massive three course meals, but we've still got so many Christmas parties to go!
Well listen up, because we've solved that little festive conundrum for you... Why not host a Christmas celebration with a bit of a twist this year, by inviting your nearest and dearest to take to the water on board London RIB Voyages? Our legendary Jingle Bell Blast is just the thing for Christmas celebrations that are totally out of the ordinary, whether you're looking to celebrate with friends or family or need something different for that all important work Christmas party. And if you're looking for an employee incentive that's guaranteed to get results, it's just about perfect for that too!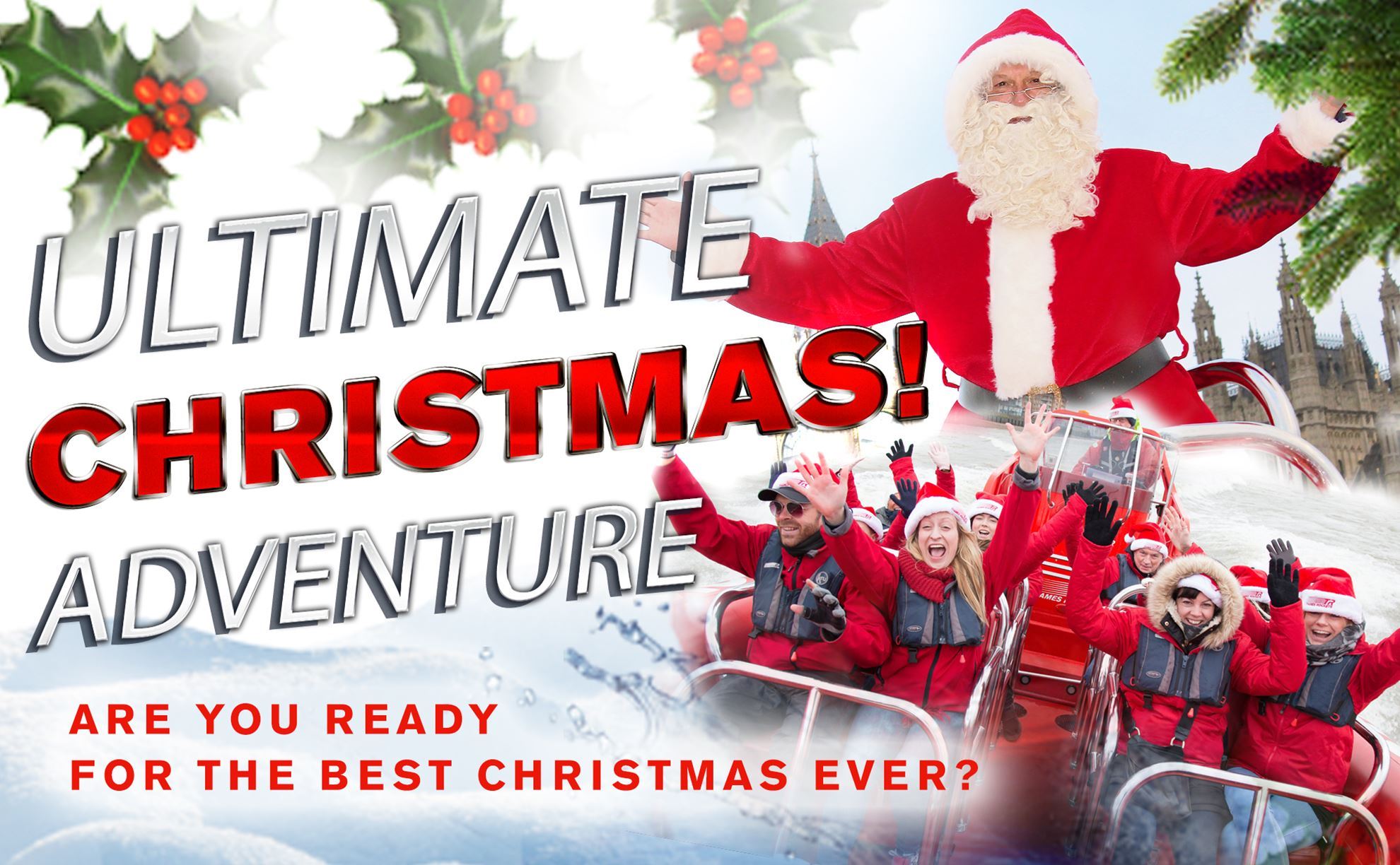 Get the adrenaline pumping on board London RIB Voyages to celebrate a year of killer deals, bond with friends and colleagues or just enjoy a breath of fresh air on the Thames. Jingle Bell Blast is the ultimate whizzy winter adventure, guaranteed to get everyone in the festive spirit. Wrap up warm, keep those Rudolph noses at bay and prepare for one outstanding Christmas experience.
Our Christmas packages will see you speed through London at up to 35 knots as the Thames is eaten up by 400hp engine power. Santa's little helpers will keep spirits high as we tour London town, with their spellbinding stories of Christmases old and new. Aside from being brilliant present makers, our helpers are expert storytellers, so listen up and you'll hear all about the North Pole and beyond. And of course there will be plenty of carols on board, so get ready to sing along as we jingle all the way to Canary Wharf and back.
Our private charters are available throughout the winter season, and are great whatever the weather. We'll even provide all the gear to keep you warm and dry and ensure that your time on the water is the best it can be! If you want to celebrate Christmas at serious speed this year don't delay - book your ticket today - s'nowbody does it better than London RIB Voyages!
Like this blog?
You'll love these trips!