London RIB Voyages Loves... TripAdvisor
Published by Thames Rockets 3875 days ago
Since receiving our Certificate of Excellence earlier this year we've been delighted by the steady stream of great reviews we've received on TripAdvisor. Our customers words have been so kind, in fact, that we have now climbed into the top ten of TripAdvisor's recommended tours... we're now rated 9 out of 266! The great reviews left on TripAdvisor by those who have boarded our RIB boats never fail to put a smile on the faces of the London RIB Voyages team, so we would like to thank each and every person who has taken the trouble to leave their feedback.
Here are few snippets from our review page on TripAdvisor: A different way to see London. Took our nephew out on this trip as he's a bit of an adrenaline junkie! We had brilliant weather and once we got past the Police launch it was time to let rip! The music added to the experience and there was plenty of time to get the sense of exhilaration around Canary Wharf. - HippiExplorers - 9th October 2012 Picture posted by RichardB, who says this really is a different way to see London. It's a must even if you live in London. Bought this for my hubby's birthday back in June. The first part of our journey we made our way up the Thames with Tom, the most witty and funny tour guide - Tartoncart, 7th October 2012 Educational, exhilarating, exciting, excellent. Went with my family (youngest is 7). We all thoroughly enjoyed the experience, the very entertaining and informative commentary by Amy and the thrill of the speed of the boat over the water - expertly handled by Ian.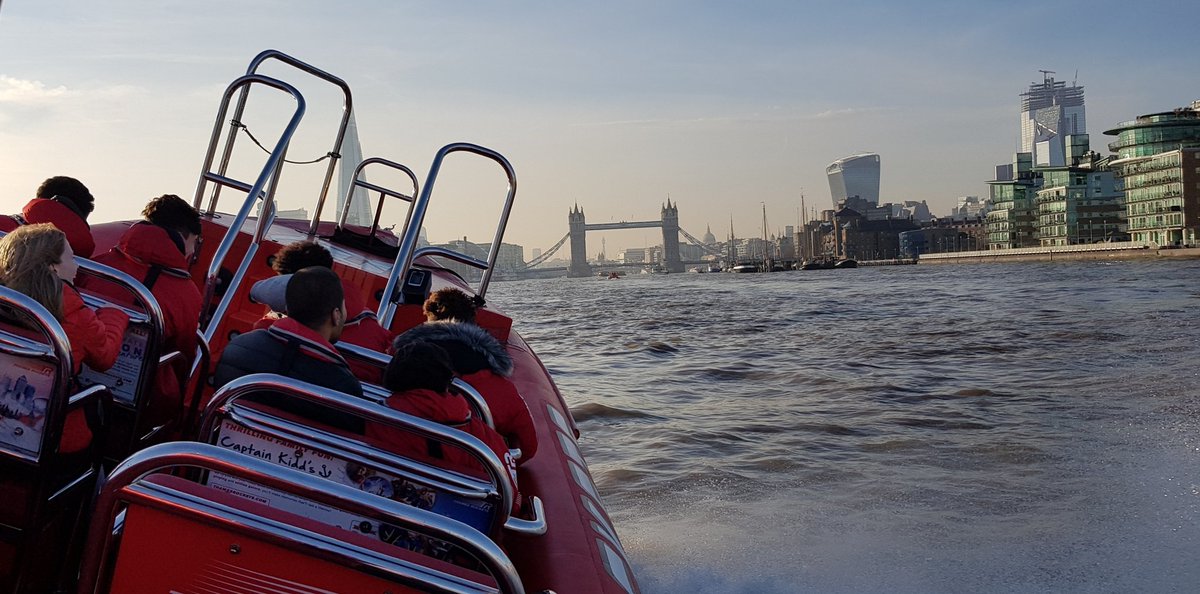 David, 7th October 2012 Picture posted by Gemma, who says €œGinger Mike is a legend! We couldn't agree more Gemma! Oh I love a boat ride! What a ride! Enormous fun and it was amazing to see London from the river. Once we'd cleared Tower Bridge we took off! Enough speed and twists and turns to keep the thrills coming but without feeling unsafe. Complete with James Bond music and my favourite Queen track, Don't Stop Me Now... and yes we were having a good time!, 4th October 2012 50th birthday party. Excellent, fun, great value for money experience. We did not stop laughing from when we got on board and were greeted by Alex, until we got off an hour later. There were 11 of us on board and we all want to come back again because it really is so much fun. Rita, 3rd October 2012. Picture posted by Susie who says there was speed, fun and big smiles at this 11th birthday party... they're still talking about it! I had family visiting from overseas and wanted to show them the Thames in a unique and quirky way. London Rib Voyages was fantastic - a great mix of thrills, sights and humour! Being so close to the water and pulling up to the bridges was awesome (even as a local who has taken the commuter boats numerous times!) Jack, 24th September 2012 Best Thames cruise you can take. You get to see all of the major sights on the Thames with some helpful, humorous and interesting facts delivered in a cheerful and friendly manner by James and then you fly down the river and back. It's great fun. Terry, 23rd September 2012 Picture posted by Jack who enjoyed our stylish cold weather kit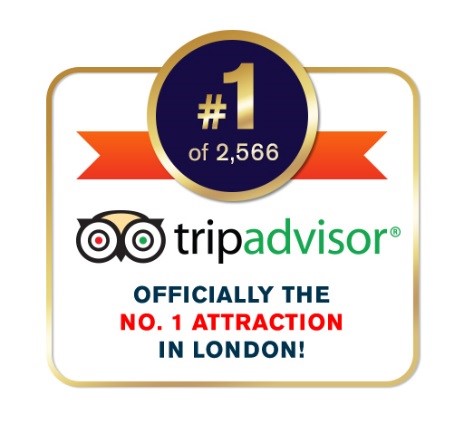 So you see, we really do offer something for everyone. Londoners and tourists alike seem to love the adrenaline of a speedboat tour of the Thames combined with the witty, informative banter of our brilliant guides! Click here to read the full list of reviews of London RIB Voyages adventures.
Like this blog?
You'll love these trips!