London's 8pm sunsets are set to end this week!
Published by Maisie Walker 473 days ago
Thames Rockets are front row and centre to say goodbye to the last 8pm sunset in London on Friday but that doesn't mean we say goodbye to stunning sunsets completely! 
It's fair to say that England has had its fair share of crazy weather over the last few months. From torrential rain to a blazing hot heatwave, we have definitely experienced it all! Anyone who has spent longer than a week in London would know that the weather is far from predictable, which is why us Londoners are prepared for anything. However, we have been lucky enough to experience many beautiful, late evening sunsets this summer. 
But the long, sunny summer days have to come to an end soon right?
On Friday 27th August 2022, London will see its last 8pm sunset of the year and we won't see another until April 2023! 
Find out more about UK sunset times here.
Usually the thought of the nights drawing in earlier and having less daytime sounds pretty dull - but not for Thames Rockets! Earlier sunsets means it's time to kickstart our favourite adults only experience, Thames Lates! 
Come and join us at the London Eye Pier for the best 50 minute London date night that will certainly stay with you forever.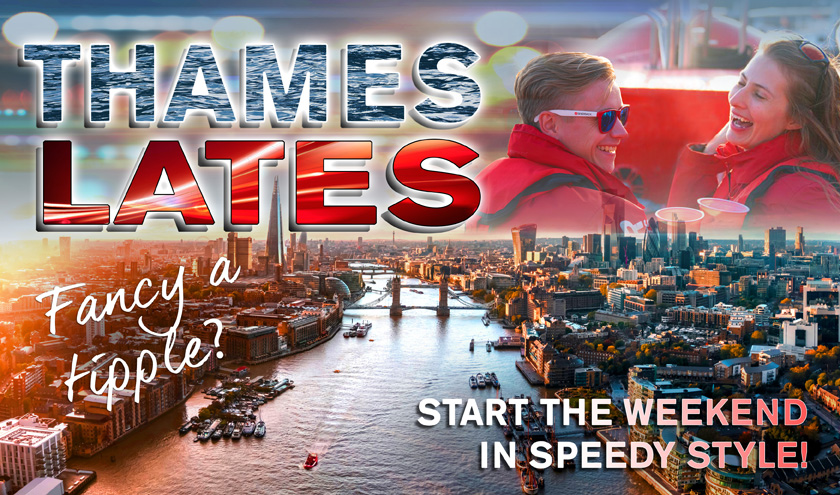 Find out exactly what to expect below: 
London by night, a beautiful glow cast sideways across the most famous skyline in the world, the river gently rolling out to sea as the other boats slowly disappear. With just the winding Thames and London's romantic sights between you and the sunsets, you'll feel like the most important people in town.
Watch the city lights glimmer and the sun begin to set as our renowned guides entertain with their famous London tours. Get ready to experience the ultimate golden hour as you cruise past iconic city landmarks like The Shard, St Paul's Cathedral and Tower Bridge. Laugh along with your very own onboard comedian guide as they tell tales and facts of London we know you haven't heard before!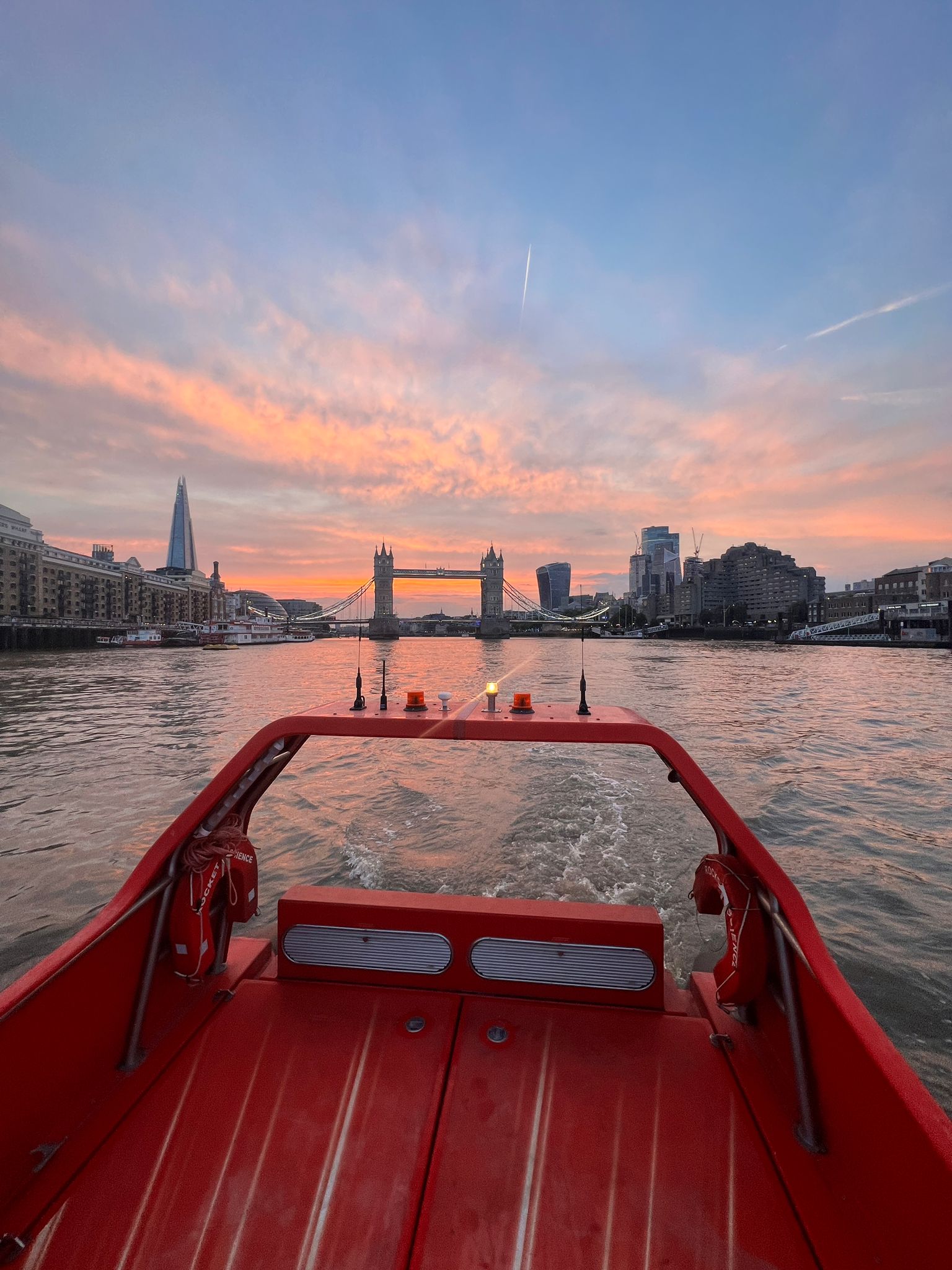 But once you reach Tower Bridge, it's time to switch it up a little!
Hold on tight as your expert skipper opens the throttles and rockets you down the river! Find out why we're famous for our speed boat London adventures as we twist and turn, rock and roll along on this unrivalled London river cruise. Naturally, we'll be playing all the latest hits through our onboard sound system - giving this the makings of the best night yet! 
Groove in your seats to music from Sinatra to Sia and feel the breeze in your hair as you fly along the Thames in your very own 21st century red rocket London speedboat. Watch the the sun finally set over the beautiful Canary Wharf skyscrapers and feel London's magic  - now THIS is a date to remember!  
Once back at Tower Bridge, it's time to settle in, snuggle up and experience the true magic that London has to offer. Phones at the ready as you cruise through London and watch the romantic city lights shine bright just for you. If you're looking for a London cruise full of photo opportunities, you've certainly come to the right place! 
To make your London experience even better, Thames Rockets have teamed up with Didsbury Gin to bring you a new, quirky evening drinks experience that will be sure to take your London night out to the next level. Crack open a cold Strawberry and Sicilian Lemon G&T with your date/mate and marvel at London's new art installation The Illuminated River!  
Are you ready to experience London's #1 sunset date night? 
Like this blog?
You'll love these trips!