Basking in the Baking Sun!
Published by Mike Cole 2061 days ago
You'll forgive us if we've been a little quiet here recently, you see - we have been rather distracted...
Just when we thought there was no chance of it happening, when we thought the 'Beast from the East' would perpetually resurrect itself week after week, when we thought we'd seen the last pleasing glimpse of azure across our skies... This happened!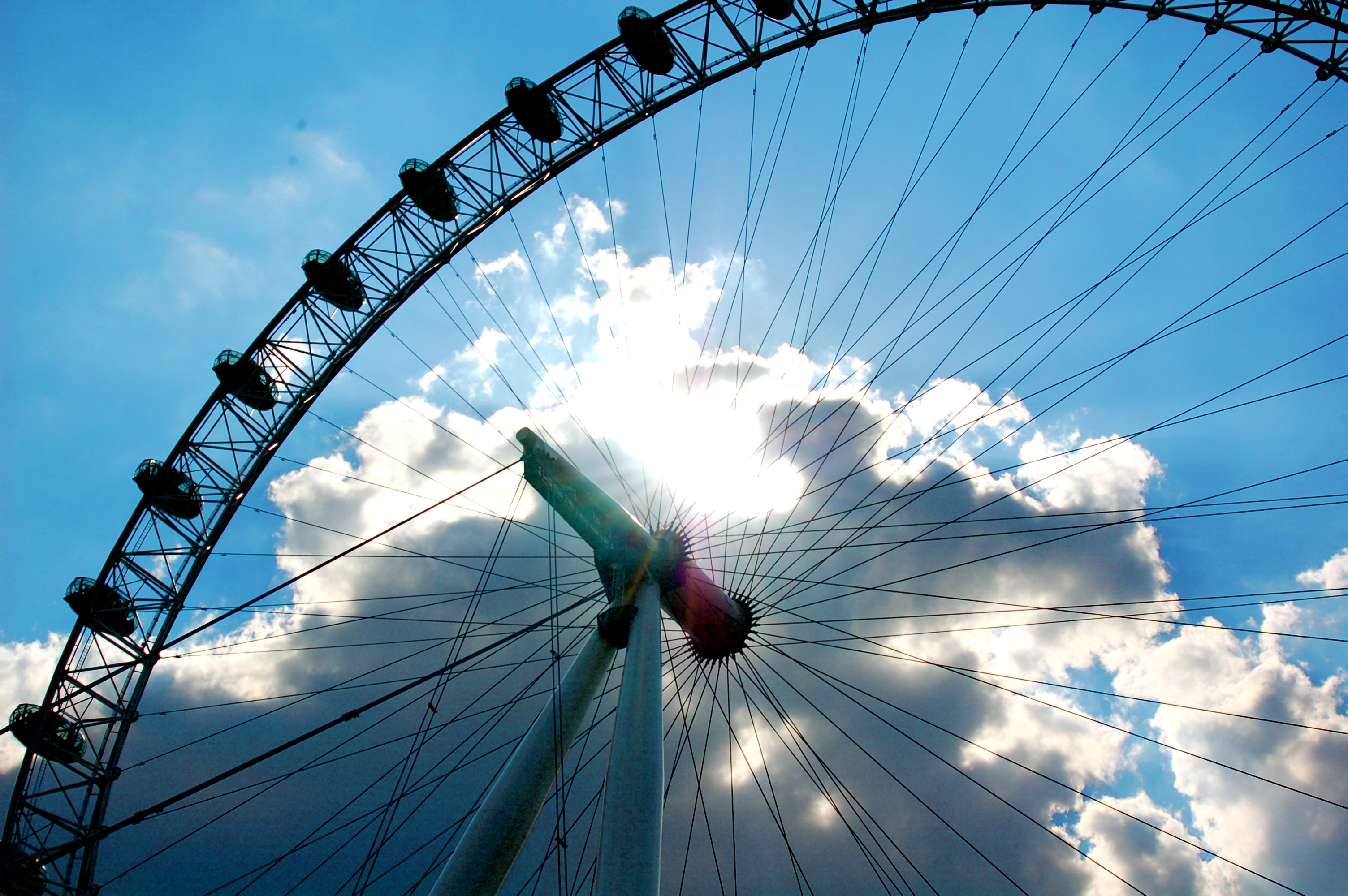 On Thursday we finally threw away the coats, scarves and cut off the bottom of our trousers. Summer, it seems, has finally arrived!
One of the problems at Thames Rockets during the first spell of sunshine is the sudden appearance of the crew in shorts. Unfortunately after a long dark winter, no one can be fully prepared for the sight!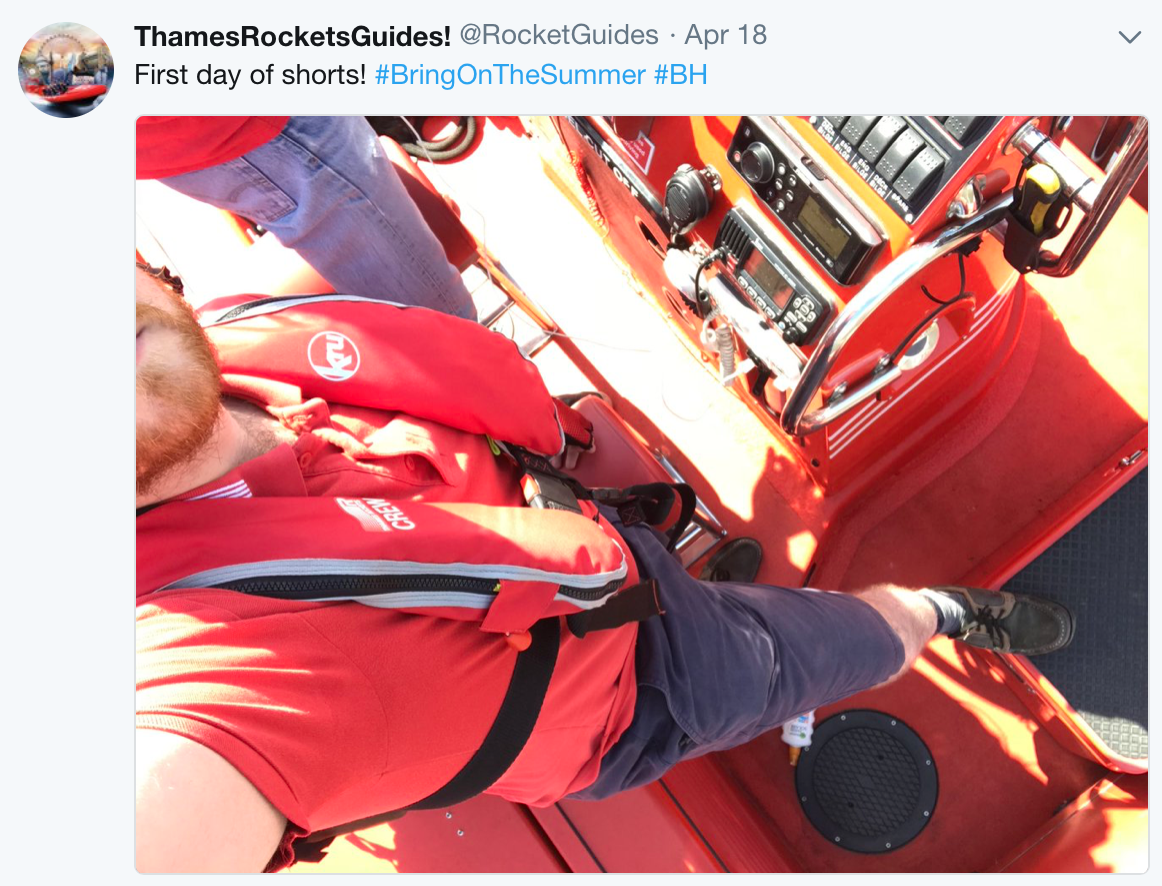 However it is all worth it. With temperatures soaring to a balmy 29 degrees we zoomed into action ready to embrace these Mediterranean conditions. Well... when we say zoomed...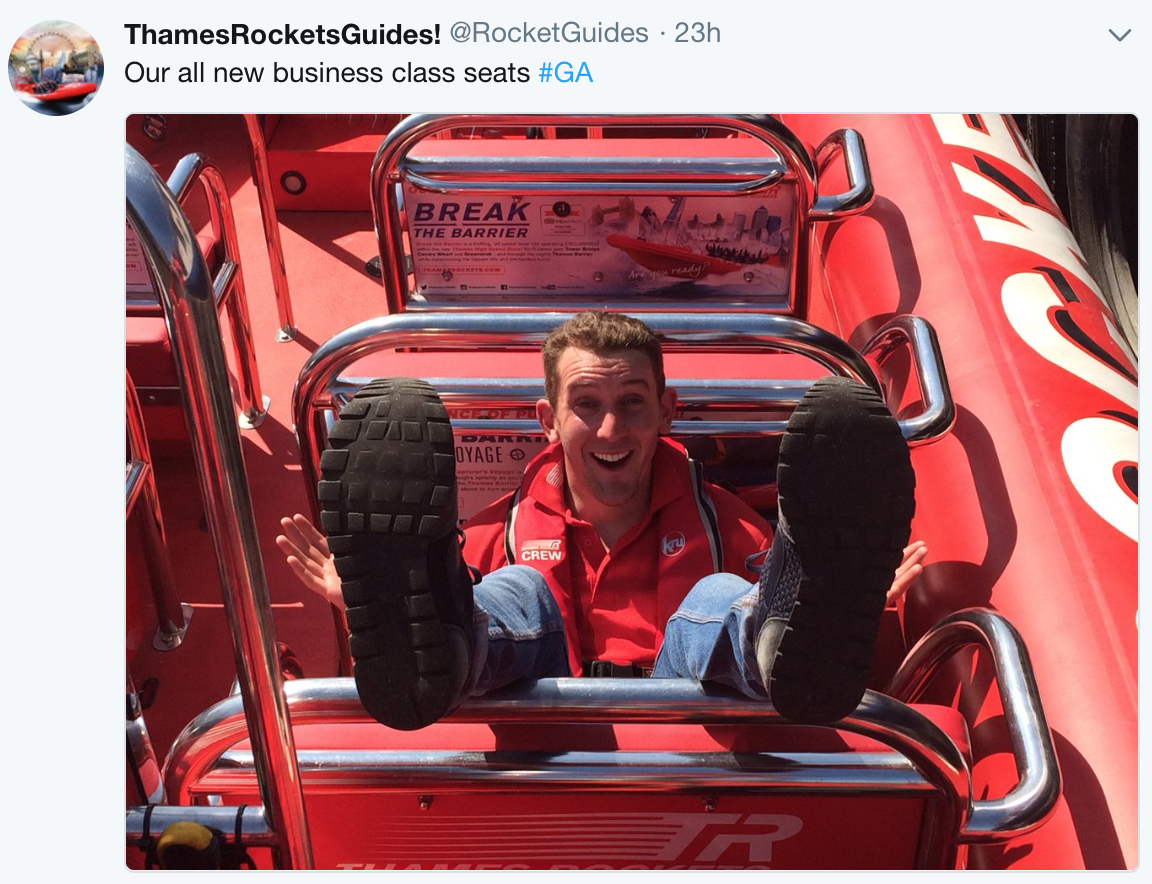 And it is set to continue through the weekend, with the hottest London Marathon on record predicted for Sunday. So much so that warnings have been issued for all the dinosaurs, bananas and traffic cones planning on running this world famous race.
If you are running the marathon we wish you all the best - give us a wave as we zoom below you at Tower Bridge - we'll be waving back!
If you are looking to come on board over the heatwave there is still space but with places going fast we recommend you book ahead. Like the sunshine once seats are gone, they're gone.
However don't panic, temperatures are set to drop but will still be a reasonable 17 degrees through next week. Perhaps summer really is finally here. We can but hope!
Whatever you are doing on London over the sunny weekend have a wonderful time. 
We know we will.
Like this blog?
You'll love these trips!