Award Winning London Attractions
Published by Mike Cole 1120 days ago
We've been very humbled over the years to have been nominated and recognised by the industry for the experiences and services we provide. Even after 14 years we can't quite believe it when the announcement arrives that we have been shortlisted - it always fills us with excitement and nerves in equal measure!
From our very first 'Best New Tourist Attraction: Gold Award' from VisitLondon to our most recent 'Family Friendly Attraction of the Year' from VisitEngland, each accolade gives us a real boost and determination to not only fulfil, but exceed the high expectations our valued customers now trust us to deliver each and every time.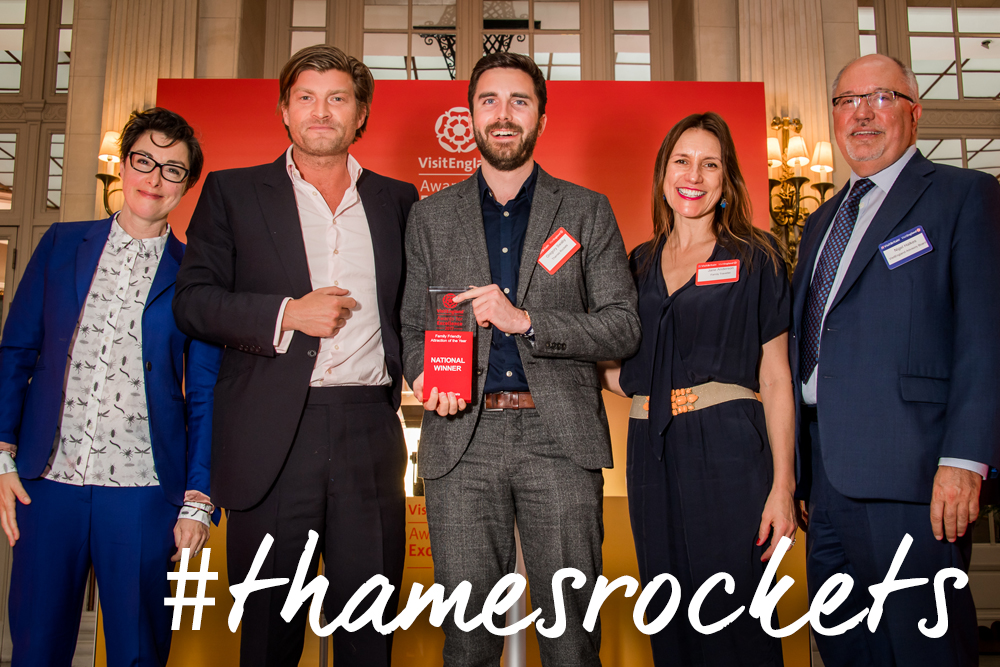 Following a challenging year for all industries and business the last thing we expected was anything like a nomination or award. 2020 has been all about restarting the engines, returning to the river and re-welcoming our passengers back for some much needed fresh air fun! This has been Thames Rockets sole focus ever since March and we are beyond thrilled to be sailing strong again.
So when we received the news that we had been nominated for the 'Best Family Friendly Attraction' award from ticketing giant Get Your Guide we were, quite simply, blown away.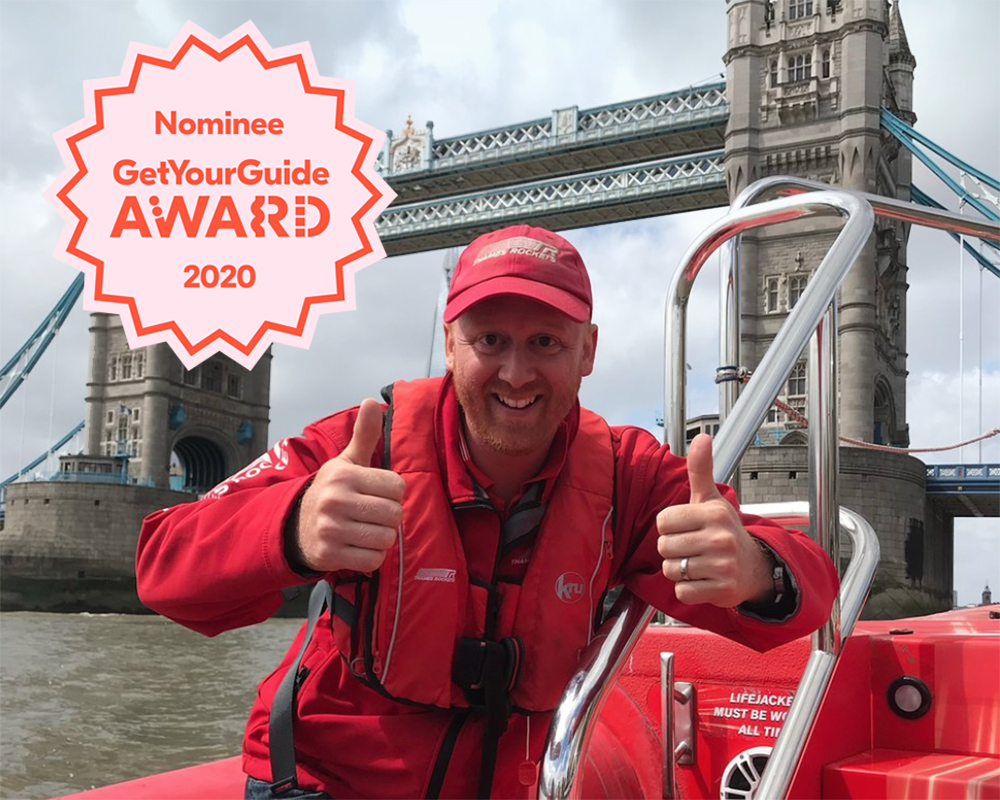 The 'Get Your Guide Awards' have been launched to celebrate experiences and spark encouragement to the return of the travel industry. Alongside a host of world famous attractions and experiences Thames Rockets have made it to the final nomination list - and we couldn't be prouder!
Better still it's YOU who can help us win! You can vote online here for your favourite London speedboat sightseeing adventure in the 'Best Family Friendly Experience' category. Every vote counts so please take a minute and help us turn 2020 upside down, just in time for the summer season! By voting, you enter the chance to win one of three £180/€200 gift cards.
Your support means everything to us. We love what we do and we do what we love do, and we are grateful for each and every vote. 
Voting closes on Saturday 29th August so as always #speed is of the essence!
Thank you from the whole TR Team. See you on the river soon :-)
Like this blog?
You'll love these trips!