A Very Special Offer for October
Published by Thames Rockets 4016 days ago
We know that as October rolls around people usually start to feel a bit glum. The summer is over, the trees are crying and it's almost time to crack out the winter coats. Well, in order to turn your frown upside down we've decided to solve the October blues, and put a smile on all the very many faces of London. But how? I hear you cry. With a very oppealing (sorry..) offer, of course.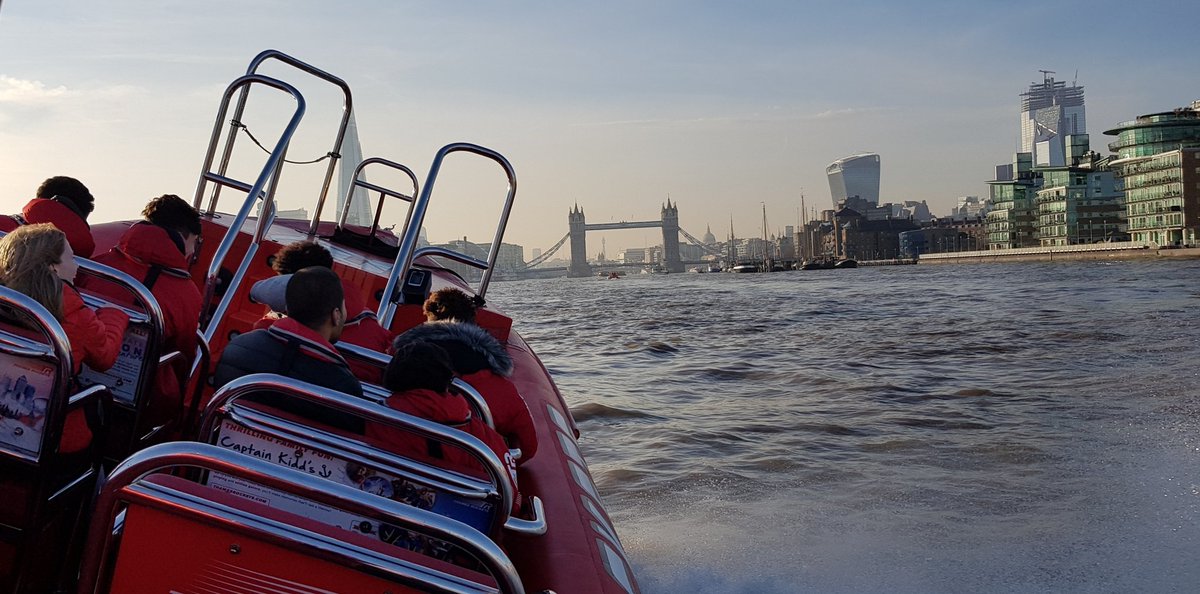 During the first week of October we'll be offering our amazing Ultimate London adventure charters at the bargain price of £299 (it's usually £395). We think this leaves you with no excuse not to give the Thames by speedboat a try, and if you already have we know you won't need much persuading to come back on-board and blow those winter blues away! Our private charters are ideal for a huge range of special events, from romantic trips to stag, hen and hag nights to corporate days out and family fun. They're perfect for birthdays and celebrations too, and can be adapted to ensure your trip surpasses expectations. We can tailor-make our guides' banter, tweak the route or even drop you off at your favourite restaurant. Just let us know what you need, and we'll do the rest!
For £299 you and your lucky guests will speed through London at 35 knots, under the capital's famous bridges as you enjoy the sights of London's landmarks from a whole new vantage point. We'll pipe some musical classics through the system as we roar along the Thames. We might even let you pick the tunes (this is dependent on your music tastes, of course). The Sunday Times says it's 'one of the best 50 things to do in the whole of the UK.' And for one very special October week it'll only cost £299. So banish your October blues with the trip of a lifetime! If we've convinced you please click here for more information or to make a booking. Terms and conditions apply, subject to availability.
Like this blog?
You'll love these trips!