A River Pageant with the Queen? All in a Day's Work!
Published by Thames Rockets 4205 days ago
We were delighted to be able to take part in this weekend's spectacular river pageant, which saw 1,000 boats tour the river Thames alongside the Royal Barge to celebrate Her Majesty's sixty year reign. The event has been described as the most spectacular on the Thames for 350 years - and we can certainly confirm it was a day like no other! Four London RIB Voyages boats were selected to participate in the pageant, so we were up bright and early on Sunday morning getting them all dressed up in their patriotic finery. Our task was not merely decorative though, we had a job to do!
The morning saw us tackle the mammoth task of transporting 2,000 fellow pageant passengers onto their boats, which were all moored mid stream at Barn Elms near Hammersmith - a job which took a whole six hours to complete! By 12pm we were ready to pick up our passengers and join the flotilla, for a trip down the Thames like no other. Decorated in union jacks and bunting galore, we certainly looked the part as we joined vessels of all shapes and sizes, from working boats to historical boats.
Here are a few pictures us celebrating the Jubilee - London RIB Voyages style.
Managing Director Charlie Matheson said: 'The river pageant was a truly amazing day. I am delighted that four of our boats were chosen to participate in the pageant, and felt very proud to have been a part of this momentous day in British history. I'd like to thank all the skippers and crew who worked tirelessly to ensure everybody was aboard their boats in time for the start. It was a truly amazing event, despite the very British weather conditions - rain could never dampen our patriotic spirit!'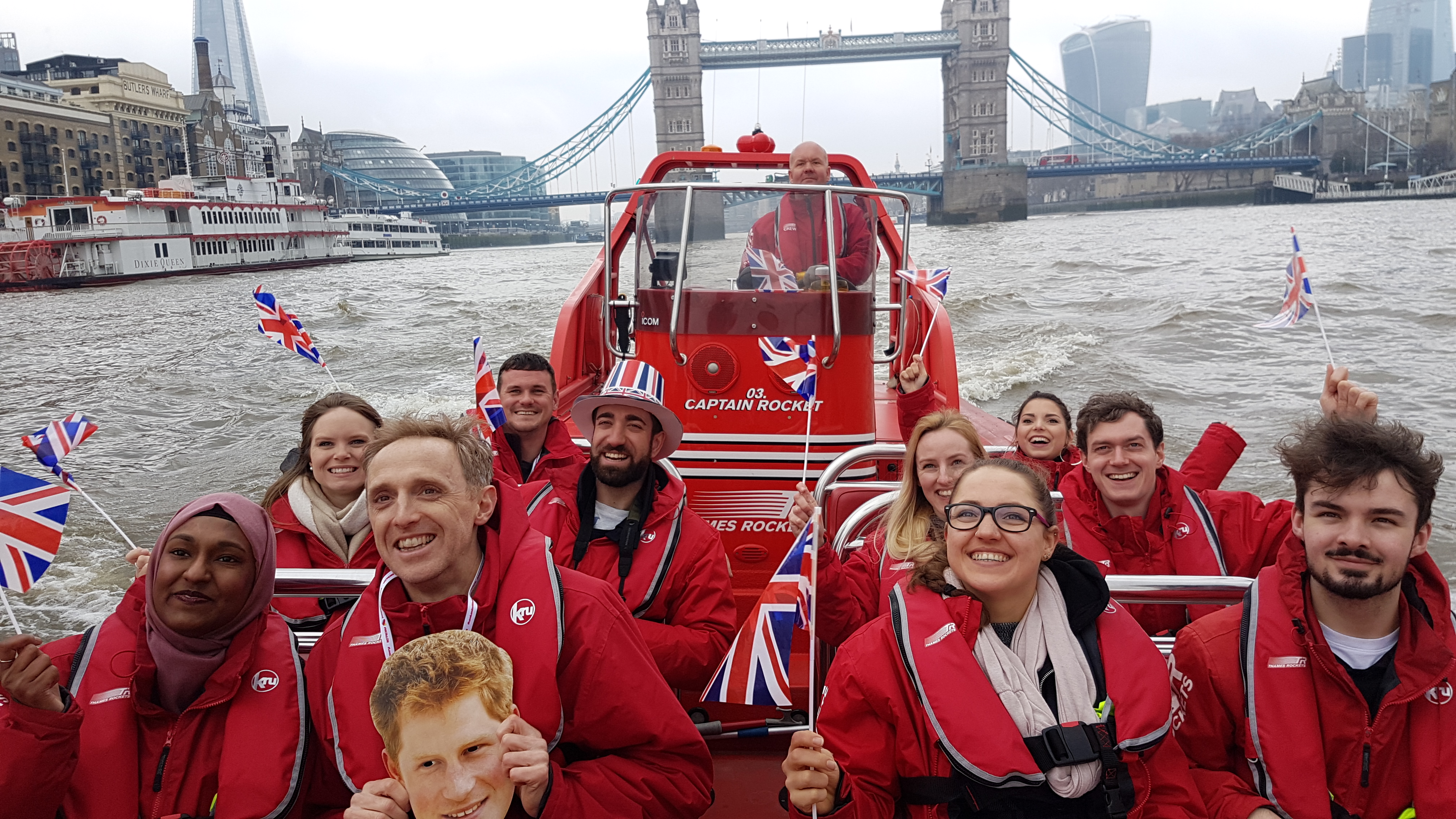 Like this blog?
You'll love these trips!