5 of the Best... Bank Holiday Events
Published by Thames Rockets 3490 days ago
With not one but two bank holidays, it's easy to see why May is one of our favourite months of the year. The weather forecast for this weekend may be a bit disappointing, but we've got plenty of great ideas to keep you entertained in the capital - come rain or shine! And don't forget, if you're planning on paying us a visit for an adrenaline-pumping adventure on the Thames wet weather gear will be provided! 
Alchemy at the South Bank Centre, SE1
There's always something interesting happening near our South Bank home, and this weekend will be no exception. The South Bank Centre is staging a 10 day celebration of all things South Asian, to coincide with the bank holiday. Cultural events and experiences include pop-up roti shacks, food stalls, music on the banks of the Thames and much more.  
Soho Flea Market, W1
Dean Street is to be transformed into the most brilliant of flea markets this weekend, for the third year running. Last year no less than 18,000 scoured the streets in search of the finest wares from up and coming jewellery designers, fashion designers, furniture makers, artisans and more. There'll be musicians and comedians on the bill too. 
Chelsea in Bloom, Chelsea
Missed out on the Chelsea Flower Show this year? Well you needn't miss out completely, because if you take a trip to Chelsea over the long weekend you'll be able to feast your eyes on a free floral festival! Shops and restaurants will adorn their premises in the most breathtaking blooms in town.
Nature's Sanctuary, TW9 
Embrace the natural world this weekend at the Royal Botanic Gardens at Kew, and find out more about their big summer plans. Visitors will be able to explore a barefoot walking trail, for the true rainforest experience! There'll even be a squelch zone - perfect for those who want to get a bit muddy! Or if getting your hands dirty isn't your thing you can head to the gin and tonic garden... 
London RIB Voyages, The London Eye Boarding Gate 1 & St Katharine's Pier, Boarding Gate 1 
Well you didn't think we could tell you about the top bank holiday events without mentioning our exhilarating trips, did you? Of course this weekend we'll be zooming up and down the Thames in the fastest boats in town, and you could join us. Click here to get your ticket, and we'll show you how to celebrate the bank holiday in style!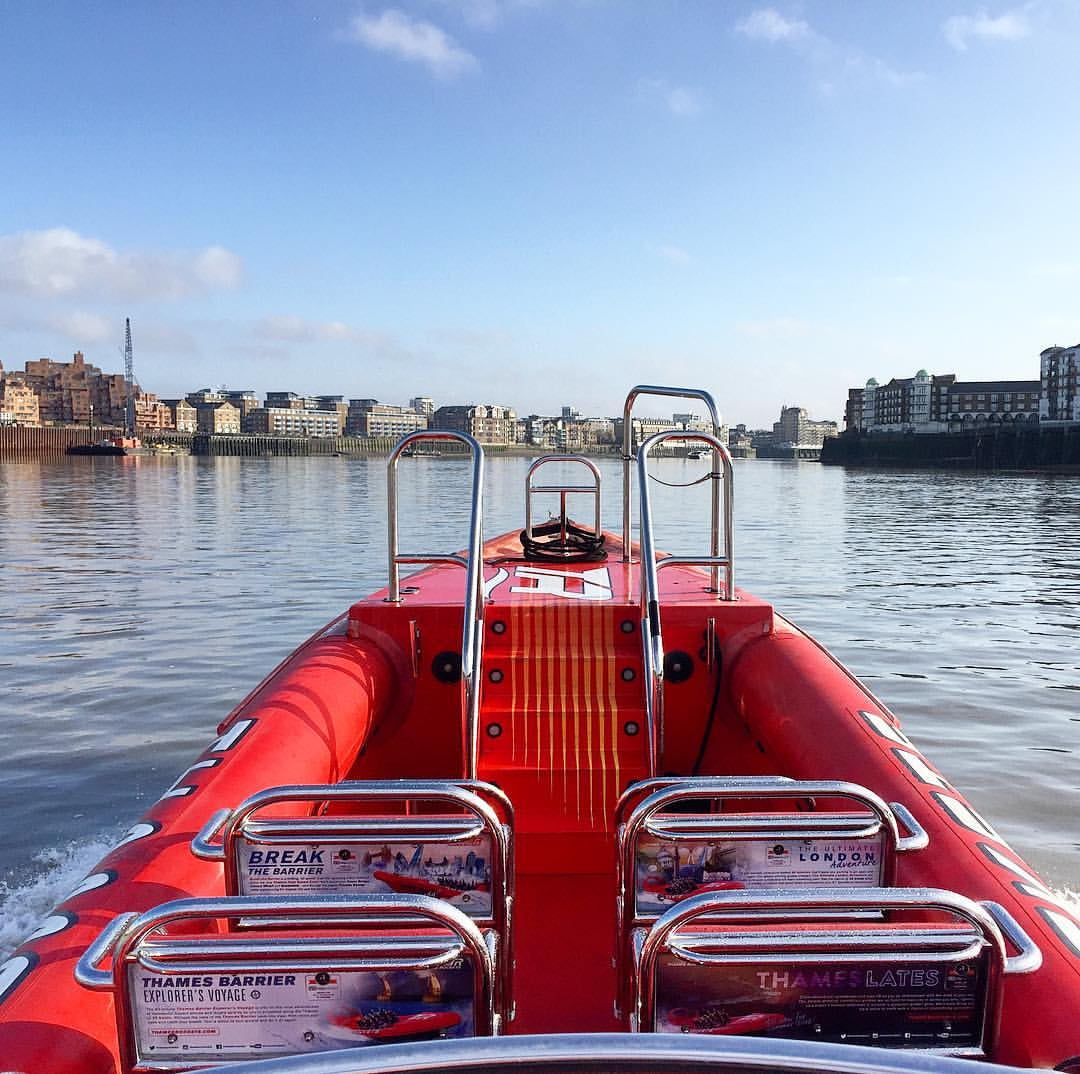 Like this blog?
You'll love these trips!