Turn Your Thames Rockets Trip into a Day Out in the Capital!
Published by Fern Pearson 1785 days ago
Top 3 Ways to Turn Your Thames Rockets Trip into a Day Out in the Capital!
We've come up with our top 3 speedy suggestions on how you can turn your Thames Rockets trip into an adventure-packed day out in the capital this summer!
Treat a loved one this summer to a thrilling Break the Barrier speedboat blast followed by dinner at The Ivy, Tower Bridge.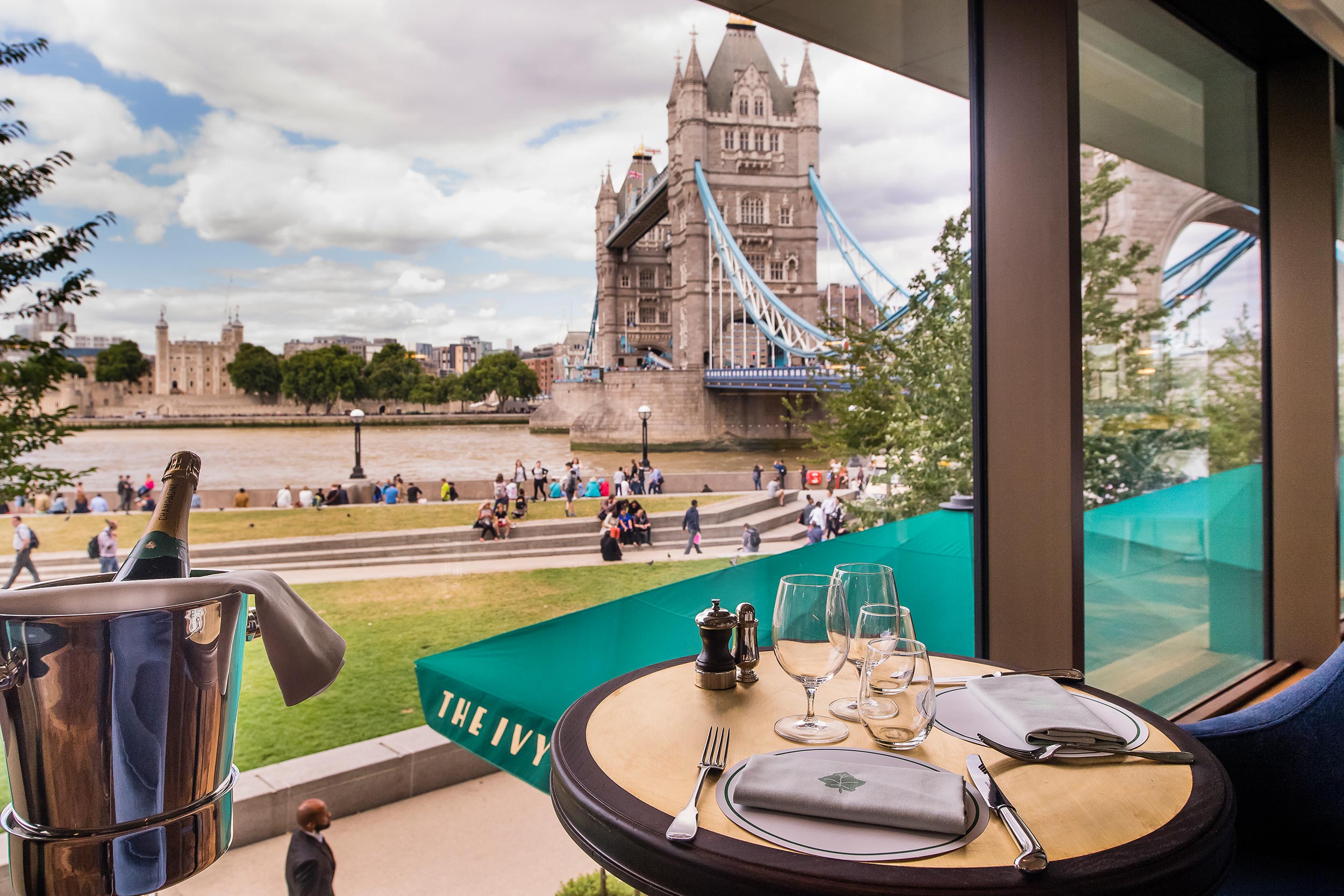 We've partnered with The Ivy to offer you a thrilling speedboat experience on the River Thames, followed by a delicious three-course meal at The Ivy, Tower Bridge – located just a few minutes' walk from your drop off point at St Katharine Pier. Enjoy a delicious meal and gaze out over one of London's most iconic landmarks.
*This offer is available on Fridays only until end of August, and priced at £62 per person.
Take a stroll through St Katharine's Docks after your Thames Rockets trip from St Katharine Pier. 
The docks are filled with restaurant and bars, so whether you want to grab a coffee, glass of wine or a three course meal and take in the beautiful sights then this is the perfect spot!
St Katharine's Docks is Central London's only marina and is currently hosting a Floating Film Festival on a floating pontoon. Pull up a bean bag, get cosy and watch your favourite flick on their big screen!
 3. Visit Waterloo's Leake Street Graffiti Tunnel

Waterloo is the nearest station to our iconic London Eye Pier departure point, so why not make the most out of your Ultimate London Adventure by exploring what else Waterloo has to offer? (Besides Thames Rockets of course)
One of our favourite spots in the area is Leake Street Graffiti Tunnel. The tunnel is located just a few minutes' walk away from the London Eye Pier. This former traffic tunnel under Waterloo Station is a giant mural for street art in London. The artwork is constantly changing and there is always some interesting art to see!
No matter how you choose to spend your day out we can't wait to welcome you on board with us soon!
Like this blog?
You'll love these trips!