2015 - The Year of the Spelfie
Published by Thames Rockets 3238 days ago
It may come as no surprise that 2014 was officially the year of the #selfie - but this year we're onto something bigger, better and a whole lot faster... the #spelfie!
For those not already aware, the #spelfie is a new and wondrous thing. It was born of our love of selfies and speed - and is best taken whilst mid RIB voyage adventure with a few of your nearest and dearest.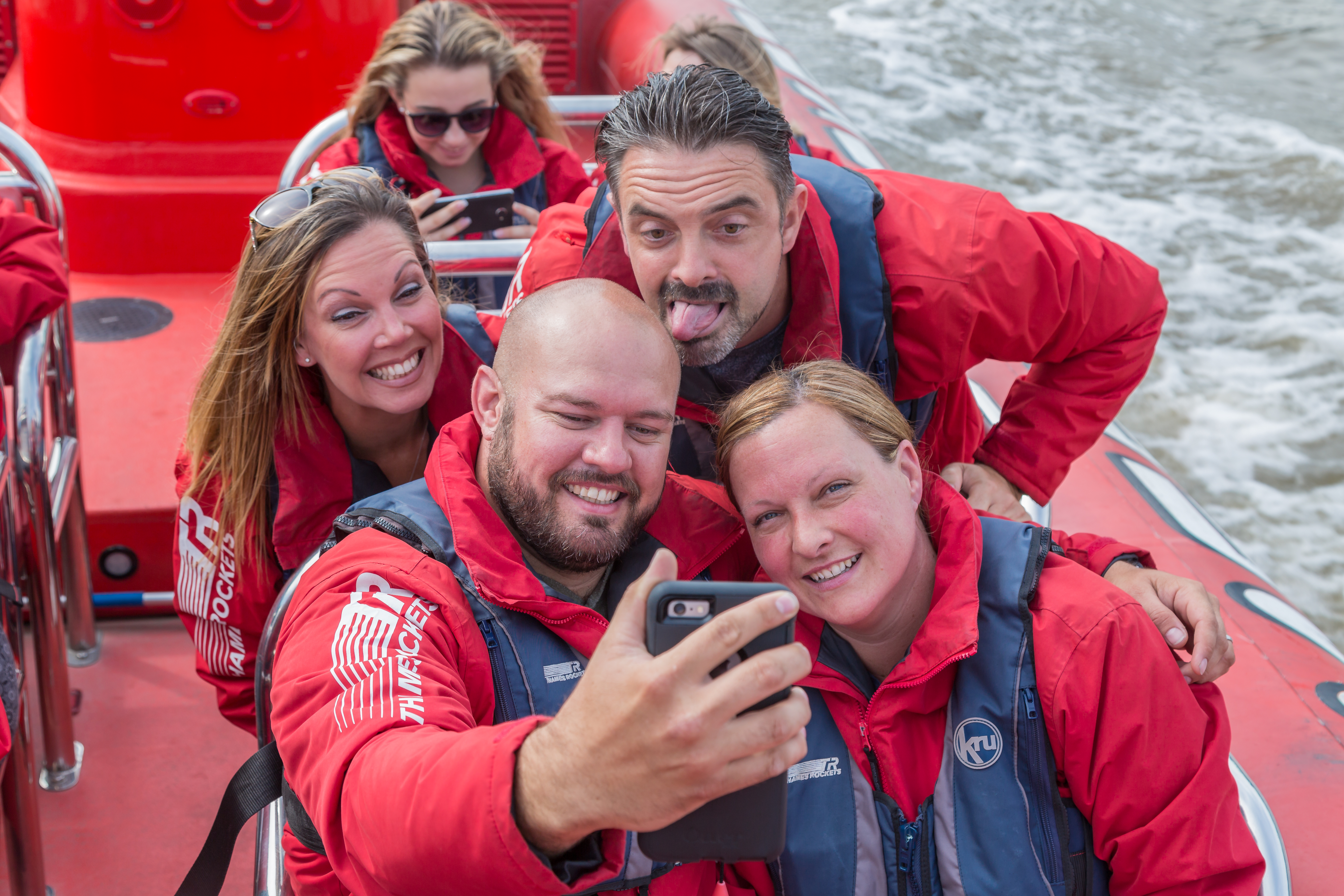 Now remember, the perfect #spelfie must combine all the #spelfie essentials. There must be speed, but we'll take care of that - don't you worry! There must also be wet weather gear. Also provided by yours truly, we really think these cosy togs help bring out the colour in our customers' rosy cheeks. It's Thames couture, if you will.
Once you've got the speed and the style sorted you've almost nailed it, but there's one final thing... we need to see your brightest and cheeriest smiles. If the smile stretches from ear to ear, so much the better. Once you're on board and listening to our comedian guides' hilarious tales we know that won't be a problem though!
Our recent visitors have been sharing some of the finest #spelfies we've ever seen on twitter - to share yours with us just tweet @LondonRIB - we really need to see those grins, guys! Don't forget to follow us on twitter or share your #spelfie on Facebook.
Like this blog?
You'll love these trips!